Sarah Millican breaks female DVD record
Wednesday 21st December 2011 @ 6:45pm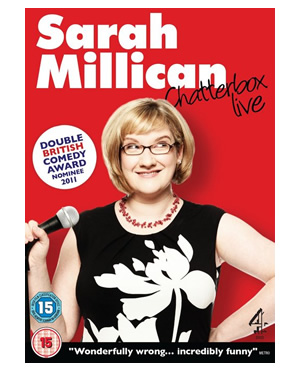 Sarah Millican's new stand-up DVD - Chatterbox Live - has become the highest-selling British DVD from a female comedian.

Based on sales data, Millican has reportedly now sold over 150,000 units of her DVD since it was released on the 21st November. This means it takes over the 10-year record held by French & Saunders Live, which was released in November 2000.

The sales are particularly impressive, as over 35 different new stand-up DVDs are competing for a share of the Christmas market this year; and Millican has beaten the record with over a week of 2011 still left to run.

According to data from the DVD's publicity company, no other female comedian has come close to similar sales in the last 10 years. The best sellers from female comedians in the last decade have been the French & Saunders follow-up Still Alive in 2008 (37,089 sales); Pam Ayres in 2007 (25,544 sales); and Victoria Wood, who sold 48,339 copies of her Royal Albert Hall show in 2002.

At the time of writing Millican is sitting 4th in the overall DVD stand-up sales charts, with Peter Kay at the top of the chart, Lee Evans in second place, and John Bishop third.

Speaking about the news, Sarah Millican commented: "It feels incredible to be at the heart of a major development for women in comedy."

Her agent Hannah Chambers added: "We are extremely proud of Sarah and what she's achieved. It bodes well for other female comedians in the market and Sarah's success has certainly paved the way."

Speaking for distributors 4DVD, Product Manager Jessica Scott says: "We are over the moon that Sarah has achieved this incredible feat. Given her infectious sense of humour and her down-to-earth delivery however, we are not surprised. Sarah really seems to have captured the nation's hearts this year as demonstrated not only by these record-breaking sales but by her being crowned The Queen of Comedy at the British Comedy Awards. Here's to another record-breaking year in 2012!"

It has indeed been a very strong year for Sarah Millican. She beat tough competition at The British Comedy Awards 2011 to win the public vote as mentioned above; has appeared on TV regularly on many chat shows, panel shows and stand-up shows; and completed a 120 date sell-out live tour.

Next year she is set to cement her reputation as a household name when she presents a stand-up series on BBC Two called The Sarah Millican Show. The six episodes will be recorded in Manchester in January, and tickets are currently available (free tickets page)

Here's a video clip from Chatterbox Live:



Order DVD

Our review of 'Chatterbox Live'
Latest News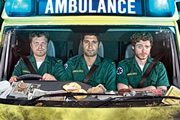 American television channel USA Network has commissioned a full series adaptation of Channel 4's 2011 comedy drama, Sirens.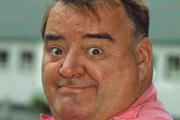 Actor Paul Shane, best remembered for his lead role in sitcom Hi-De-Hi!, has died at the age of 72.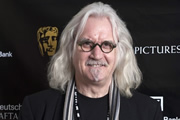 Ben Miller, David Tennant and Billy Connolly are amongst the cast set to star in new film What We Did On Our Holiday, from the writers of Outnumbered.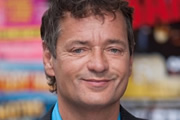 Channel 4 has commissioned No Offence, a Victorian police comedy from Shameless creator Paul Abbott. It will also stage further Stand Up To Cancer events.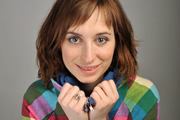 Isy Suttie has won the gold award in the comedy category at the Sony Radio Academy Awards 2013 for her Radio 4 show Pearl And Dave.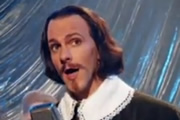 The cast of hit CBBC sketch show Horrible Histories are to star in Bill, a new comedy film about William Shakespeare.