Sky orders Chris O'Dowd sitcom from Little Crackers short
Tuesday 6th December 2011 @ 12:28am by
Aaron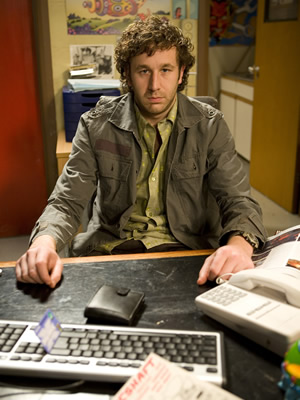 The IT Crowd star Chris O'Dowd has penned and is due to co-star in his own Sky1 sitcom, the broadcaster has confirmed.

Previously mentioned by O'Dowd on Channel 4's chat show Fern in April, the series is a semi-autobiographical comedy, inspired by his 2010 Little Crackers short, Capturing Santa.

The series will focus on 11-year old Martin Moone, the youngest child in a family in small-town Ireland in the late 1980s and early 1990s, whose fertile imagination gives birth to an imaginary friend, Sean, a role to be played by O'Dowd.

Martin, who has a "unique perspective on life", constantly devises ridiculous schemes to help himself cope with family life - often against Sean's better judgement. His vivid, cartoonish drawings will be brought to life with animation throughout the 6-part series.

Chris O'Dowd says: "Moone Boy is a fantastic comedy which centres on a ten year old boy who has an imaginary friend. It is set in the late eighties/early nineties and all of the experiences are ones that I had. It's a really funny show which has loads of animation and a number of laughs that I hope people will love."

A co-production between Baby Cow, Sprout Pictures, Hod Cod Productions and Grand Pictures, Moone Boy will begin filming in early 2012 and is scheduled for broadcast in the summer.

All six episodes have been written by O'Dowd and Nick Vincent Murphy, and will also star Steve Coogan, co-founder of Baby Cow, and Johnny Vegas. The role of Martin has yet to be cast, and the series will be filmed on location in Dublin and O'Dowd's home town of Boyle.

Moone Boy will be Sky's first commission off the back of a Little Crackers short. The series of festive specials returns for a second series on Sunday 18th December.

The following clip is from the original short, Capturing Santa.


Latest News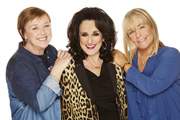 Hit sitcom Birds Of A Feather is to return for a landmark eleventh series, its second since being revived by ITV.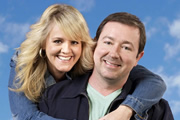 Sky Living has ordered a fourth series of Mount Pleasant, the comedy drama starring Sally Lindsay and Daniel Ryan.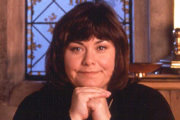 Dawn French is to perform a special Thought For The Day on Radio 4 in character as Geraldine Granger from the hit BBC sitcom The Vicar Of Dibley.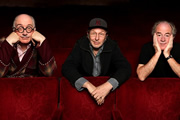 The original cast of Douglas Adams's comic sci-fi radio sitcom The Hitchhiker's Guide To The Galaxy are to reunite for a new recording.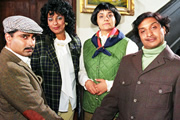 The hit BBC sketch show Goodness Gracious Me is to be resurrected for a special one off edition to celebrate 50 years of BBC Two.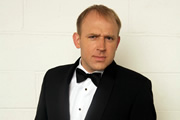 Tim Vine is to a new comedy quiz show called You Can't Say That!. The format, which involves contestants spotting trick questions, will be piloted later this month.