Life's Too Short plummets in ratings
Friday 18th November 2011 @ 2:22pm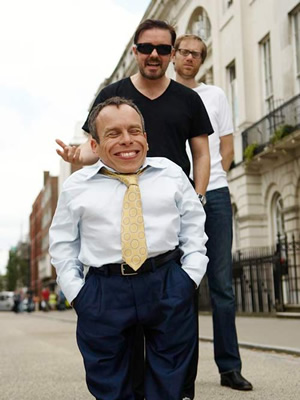 The second episode of Ricky Gervais and Stephen Merchant's new comedy series Life's Too Short lost a million viewers last night.

Broadcasting at 9:30pm on BBC Two, the episode attracted 1.5 million viewers - less than 6% of the audience watching TV at that time of night. This is a million viewers less than tuned into the opening episode a week before.

It seems even the appearance of A-list Hollywood guest star Johnny Depp couldn't lure the audience back to watch the second episode, leaving the show with a rating figure below the average 1.8 million that the broadcast slot usually attracts.

Life's Too Short, which stars Britain's pre-eminent dwarf actor Warwick Davis playing a fictionalised version of himself, has received mixed reviews in the papers. Some critics have criticised the show for copying the same formula as the writing duo's previous sitcoms (all press clippings), and viewers commenting on our forums have been equally "hugely disappointed" and unamused.

The Metro newspaper said: "Warwick Davis is doing the world's least subtle impression of David Brent.", whilst The Radio Times obverved "Warwick Davis, while brilliant, is very much the same character Gervais created in Extras and The Office - the deluded twonk, forever finding new ways to be humiliated." The Guardian added: "The problem with this new series is not that it's offensive; it's that it's just not very funny."

However, not all the press is negative. The Telegraph has called Life's Too Short a "painfully funny new comedy" and The Mirror has labelled the show "screamingly funny".

Life's Too Short wasn't the only Thursday night comedy to suffer in the ratings. Rev, BBC Two's church-based sitcom starring Tom Hollander, which broadcast at 9pm, dropped 700,000 viewers, with 1.7 million watching the second episode in which the vicar accidently took drugs.

Hit ITV reality show I'm A Celebrity... Get Me Out Of Here may be partly to blame for BBC Two's performance. The jungle reality show, broadcasting on ITV1 as Rev and Life's Too Short went out on BBC Two, was seen by over 8.2 million viewers. Meanwhile over on BBC One at the same time, one-off star-packed music show Children In Need Rocks clocked up 4.3 million viewers.

Life's Too Short continues next Thursday with a guest appearance from Helena Bonham Carter. The plot also sees the clients of Warwick's acting agency, Dwarves For Hire, confronting him about the lack of work. Below is a preview clip...


Our Guide to 'Life's Too Short'
Latest News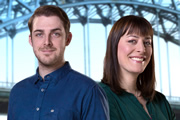 Boy Meets Girl is set to return for a second series on BBC Two, according to reports.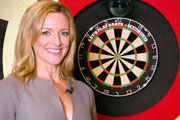 Comedians will line up again for a new series of Let's Play Darts, this time in aid of 2016's Sport Relief campaign.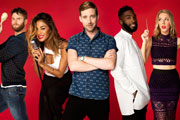 Joel Dommett has been announced as the final regular team member for Sky1's new panel show about music, Bring The Noise.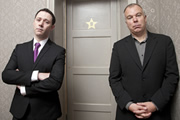 Inside No. 9, the comedy anthology series created by and starring Reece Shearsmith and Steve Pemberton, is to return to BBC Two for a third series.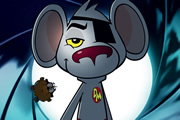 Danger Mouse is set to hit the big screen, following the classic ITV cartoon series' high-profile relaunch for CBBC.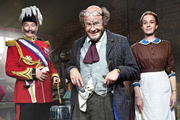 Filming is underway on The Further Adventures Of Professor Branestawm, a second episode of the show in which Harry Hill plays the famous inventor character.