Jennifer Saunders to write an Absolutely Fabulous film
Tuesday 8th November 2011 @ 6:46pm by
Aaron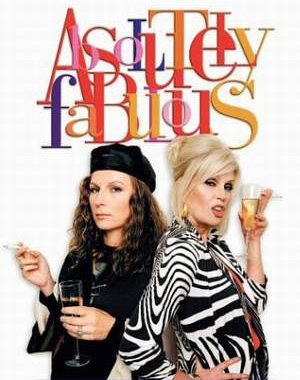 A film adaptation of Absolutely Fabulous is in the works, according to reports.

Hollywood industry website Deadline is reporting that Jennifer Saunders, the creator, writer and star of the hit BBC sitcom, is to begin work on a script for the film in 2012. She is currently writing the book for a musical, Viva Forever, based around the songs of 1990s pop group the Spice Girls.

Absolutely Fabulous, which also stars Joanna Lumley, Julia Sawalha and June Whitfield, was a worldwide hit for the BBC in the 1990s, picking up a substantial and particular fan base in the United States of America.

Running for sporadic series and specials between 1992 and 2004, three brand new specials were filmed earlier this year. The first two will broadcast as staple features of BBC One's Christmas schedule, with the third, an Olympics special, likely to be screened in July or August 2012.

The new film, believed to be a BBC Films production, will reportedly open with Edina (Saunders) and Patsy (Lumley) waking up, hungover, aboard an oligarch's otherwise deserted yacht - afloat in the middle of the ocean.

Christine Langan, the Creative Director at BBC Films, told Deadline: "I think [Saunders is] a genius. I can't imagine anything more exciting than working with her."

The film will be the first time the BBC have brought one of their own sitcoms to the silver screen. The closest previous venture into the sitcom movie market was with In The Loop, the big-screen movie inspired by The Thick Of It.
Our Guide to 'Absolutely Fabulous'
Latest News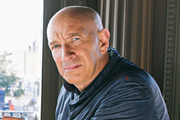 Brian Pern, the comedy series starring Simon Day as an art rocker, has been given a third series by BBC Four.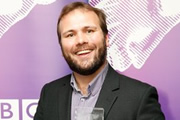 John Finnemore, the creator of hit sitcom Cabin Pressure, is working on a new series for Radio 4 called The John Finnemore Project.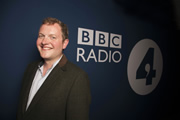 Miles Jupp will take over from Sandi Toksvig as the new host of The News Quiz.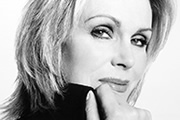 Joanna Lumley is working on a new show for Sky Television. Few details are currently known, however the working title has been revealed as Harmony.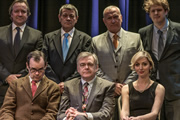 Radio 4 has given the greenlight for five more lost Hancock's Half Hour episodes to be re-recorded for The Missing Hancocks series.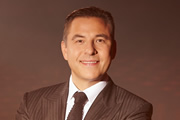 David Walliams is reportedly working on a sitcom based around a TV talent show, inspired in part by his work as a judge on Britain's Got Talent.