Just A Minute to be adapted for TV for 45th anniversary
Thursday 20th October 2011 @ 12pm by
Ian Wolf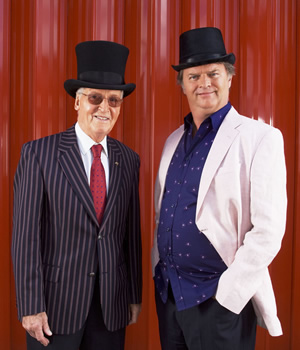 One of the longest running panel games in the world, Radio 4's Just A Minute, is to be adapted for television to celebrate the show's 45th anniversary.

A ten-part series will be broadcast in BBC Two's daytime schedule, presented by long-serving host Nicholas Parsons and featuring semi-regular panellist Paul Merton. Episodes will be recorded in November at BBC Television Centre and will be broadcast early next year. If successful, more series may be commissioned.

Parsons says: "After 45 years of chairing Just A Minute on the radio, I am excited to be hosting these special celebratory episodes for BBC Two. I'm sure they will be popular with the show's many fans and hopefully with a few new ones as well."

Just A Minute first began in 1967, the same year that BBC Radio 4 was established. Created by Ian Messiter, the object is for the panellists to talk on a given subject for a whole minute while obeying three seemingly simple rules: they must avoid repetition (you are not allowed to repeat anything you have said, except the subject on the card); hesitation (you must not stop talking); and deviation (from the subject, logic, the English language, etc).

With a weekly audience of millions, the series is one of Radio 4's most poular, and through broadcasts on the World Service has a global fanbase of several million more. Alongside I'm Sorry I Haven't A Clue and The News Quiz, it is often regarded as one of the "Big Three" Radio 4 comedy panel games.

The late Clement Freud, Kenneth Williams, Derek Nimmo and Peter Jones used to take part regularly. Current semi-regular players joining Parsons and Merton include Sue Perkins, Gyles Brandreth, Tony Hawks, Graham Norton, Julian Clary and Shelia Hancock. The BBC says viewers can expect to see a selection of the show's stalwarts, as well as some new players, taking part in the TV version.

However, this will not be the first TV adaptation of the series. London ITV broadcaster Carlton first brought the format to screens in the mid 1990s where it ran for two series. The BBC produced their own version in 1999, but neither were deemed particularly successful. Most recently the panel show appeared on TV as part of David Walliams's 24 Hour Panel People, in which the Little Britain star played a selection of different panel games over a period for 24 hours for Comic Relief.

Liam Keelan, the Controller of BBC Daytime, who commissioned the new series, says: "I'm absolutely thrilled to be bringing this much-loved radio classic to screens in celebration of its 45th birthday. I know it's something that daytime viewers and fans of the radio series will love to see."

Derek McLean, Entertainment Creative Director, adds: "Just A Minute was a huge success during Comic Relief's 24 Hour Panel People marathon, where David Walliams enjoyed a baptism of fire at the hands of Nicholas and the Just A Minute regulars. With the 45th anniversary looming, we just couldn't resist the chance to treat TV viewers to another dose of this legendary comedy institution."

Here is a clip from the 1990s ITV series:



Here is a recent TV advert promoting the radio series:



And here is filmed version of an edition of the game played at the Edinburgh Festival earlier this year:


Latest News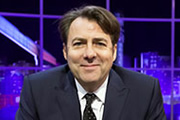 Jonathan Ross is to present a food-themed comedy panel show pilot. The format is described as a 'mouth watering, light-hearted celebration of food in all its forms'.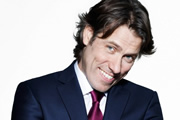 John Bishop will present a new eight-part comedy and entertainment variety show on BBC One on Saturday nights from later this spring.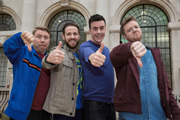 Channel 5 is to start broadcasting British comedy again. A deal with Comedy Central will see it broadcast series such as Impractical Jokers.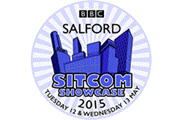 Funz And Gamez, Fishbowl and Barbara Nice are amongst the comedy that will be showcased across BBC events in Salford on the 12th and 13th May.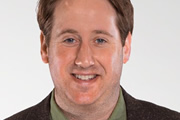 BBC Two boss Kim Shillinglaw has announced that Jim Howick will star in Stag, a comedy-thriller from The Wrong Mans director Jim Field Smith.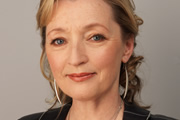 BBC Two has commissioned Mum, a new sitcom from the writer and producers of hit BBC Three sitcom Him & Her.