Controversy over Holy Flying Circus, the new Life Of Brian drama
Monday 10th October 2011 @ 2:33pm by
Aaron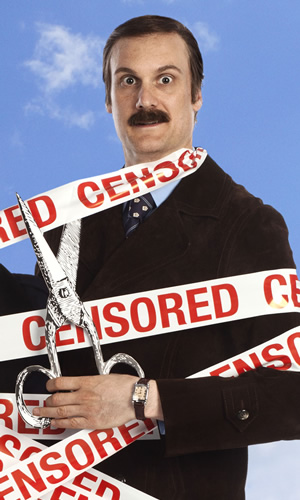 BBC Four's highly-anticipated comedy drama Holy Flying Circus, depicting the controversy surrounding the release of the film Monty Python's Life Of Brian, has itself been engulfed in controversy today.

Now billed as a "fantastical re-imagining" by the BBC and producers Hillbilly Films and TalkbackThames, the 90-minute programme from The Thick Of It writer Tony Roche was originally made out to be closer to a documentary dramatisation than a story merely based on real events.

When released in 1979, the now hit comedy film was embroiled in a protracted blasphemy row with a number of religious groups and authorities, who saw the film not as the satire it was intended but as a direct mocking of Biblical truth and of Jesus Christ.

The row boiled to the fore when John Cleese and Michael Palin, who co-wrote and co-starred in the film alongside their fellow Pythons, appeared on a television programme angrily debating the issue with the Bishop of Southwark, Mervyn Stockwood, and Malcolm Muggeridge, a journalist, satirist, media personality and devout Catholic. Neither of the two men had seen the entirety of the film before the debate, and had crucially missed the opening scenes in which the lead character, Brian Cohen, is clearly established as a separate person to Jesus.

However, it has now emerged that Holy Flying Circus, which is due to be broadcast next week, is only marginally less controversial.

Iain Johnstone, the producer of the original TV debate, has joined Terry Gilliam and John Cleese in criticising the new production for its historical inaccuracies and fanciful portrayal of the facts of the original row.

Cleese in particular is believed to be angered by the Holy Flying Circus producers as he had explicitly offered to meet them at an early stage, but no meeting ever took place. Johnstone explained: "Michael Palin didn't want to be involved in the project. John would have liked to have been consulted but wasn't."

In an interview published in The Independent today, Python Terry Gilliam explained that he has "had no involvement" and had been left "annoyed" by the producers, who had originally told him that the programme would be along the lines of Frost/Nixon, the 2006 play by Peter Morgan which was researched in great depth and detail, depicting the famous interviews between disgraced US President Richard Nixon and TV presenter David Frost.

He explained, "Some [of the Pythons] thought it was a bad idea because it's not us. The thought of Python stopping anyone..."

Cleese is said to have seen a copy of the finished Holy Flying Circus script, and has been left "disappointed" by it being "full of inaccuracies" and "not a fair reflection of the facts".

Gilliam added, "Why bother to put in made-up material? They could've researched it properly and it would've been just as funny."

Monty Python's Flying Circus celebrated its 42nd anniversary last week, having first been broadcast on the 5th of October 1969. Holy Flying Circus will be on BBC Four next Wednesday evening, the 19th of October, from 9pm.
Our Guide to 'Holy Flying Circus'
Latest News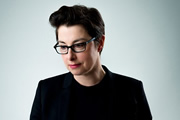 BBC Two has announced Insert Name Here, a new panel show. Sue Perkins will host, with Richard Osman and Josh Widdicombe acting as team captains.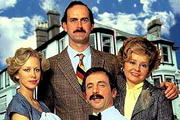 John Cleese is to oversee the first official Fawlty Towers stage adaptation. Fawlty Towers - Live on Stage will launch in Australia in August 2016.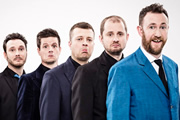 Sky Arts is making 12 scripted comedy shorts for Christmas featuring up-and-coming comedians. Stars include Nish Kumar, Limmy and Twisted Loaf.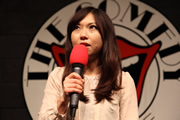 Japanese stand-up Yuriko Kotani has won the 2015 BBC Radio New Comedy Award, after a public vote.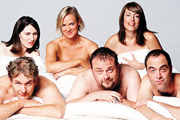 Hit ITV comedy drama Cold Feet is to return for a brand new sixth series, it has been confirmed. James Nesbitt, Robert Bathurst, Hermione Norris, John Thomson, and Fay Ripley will reprise their roles.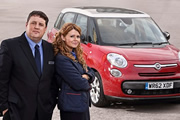 Car Share, Catastrophe, Detectorists, Inside No. 9, The Keith Lemon Sketch Show and People Just Do Nothing are amongst the nominees for the Broadcast Awards 2016.