Stephen Fry joins Bleak Expectations-inspired TV series
Friday 30th September 2011 @ 6:16pm by
Aaron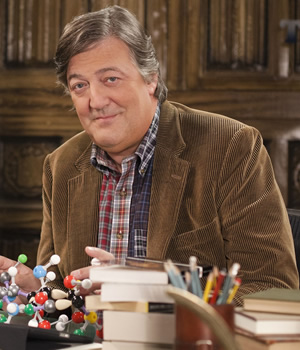 After months of speculation, a TV series based on Radio 4's hit sitcom Bleak Expectations has been confirmed.

The Bleak Old Shop Of Stuff, which is "inspired by" the Dickensian adventure rather than being an adaptation of it, will start filming four programmes from Monday 3rd October.

The series, from Bleak Expectations creator and writer Mark Evans, will consist of 3 half hour episodes telling the story of a particular family in Victorian London. The show will launch on Christmas Eve with a separate 60-minute special, and is a BBC in-house production for BBC Two.

Speaking to the British Comedy Guide, Evans explained: "It is, essentially, in the same world, but with none of the characters from the radio series."

Unlike the much-loved Bleak Expectations, which is due to record its fifth and final series early in 2012, The Bleak Old Shop Of Stuff will not be recorded in front of an audience, and will contain an entirely new set of characters.

Robert Webb is to star as the show's central hero figure, Jedrington, and Katherine Parkinson will play his wife, Conceptiva. The special Christmas episode will also feature Stephen Fry as villainous lawyer Malifax Skulkingworm. Sarah Hadland, a regular in Bleak Expectations and star of Miranda, will play the role of mean governess Miss Tightclench. The full line-up has yet to be confirmed, but other names set to appear include Johnny Vegas, Celia Imrie, Tim McInnerny, Webb's comedy partner David Mitchell and Kevin Eldon.

BBC Head of Comedy Mark Freeland said: "Mark Evans's already well-loved Victorian comic world is a wonderful way to celebrate the bicentenary of Dickens' birth. He probably wouldn't have agreed, but I am very excited."

Robert Webb added "I'm really looking forward to working with my all time hero David Mitchell. Apparently Stephen Fry is in it too, which is nice."

The "ridiculous Dickensian adventure" will be directed by Ben Gosling-Fuller and overseen by Bleak Expectations producer Gareth Edwards.

Our Guide to 'Bleak Expectations'
Our Guide to 'The Bleak Old Shop Of Stuff'
Latest News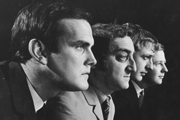 Two previously missing episodes of pre-Monty Python sketch series At Last The 1948 Show have been discovered in the personal collection of Sir David Frost.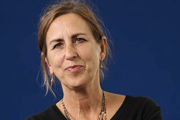 Journalist and Newsnight presenter Kirsty Wark will host a new Radio 4 sketch show skewering the possibilities of the future.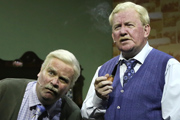 The hit stage show Still Game Live, based on the BBC Scotland sitcom, will be broadcast on television next month.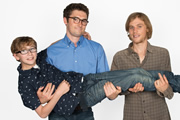 Series production has commenced on Brotherhood, Comedy Central UK's first studio audience sitcom. Johnny Flynn and Ben Ashenden star.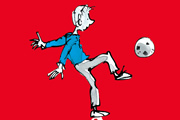 Jennifer Saunders, Tim McInnerny, Meera Syal and Steve Spiers are amongst the cast for David Walliams's festive comedy The Boy In The Dress.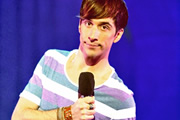 Stand-up comedian Russell Kane will appear alongside Joe Thomas in a new British rom-com film, marking his first screen acting role.