League Of Gentlemen reunite for Horrible Histories
Friday 9th September 2011 @ 3:50pm by
Aaron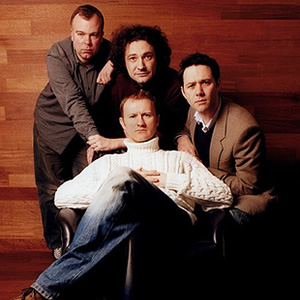 The on-screen contingent of The League Of Gentlemen will be appearing in the next series of children's sketch show Horrible Histories.

Reece Shearsmith, Steve Pemberton and Mark Gatiss will reunite on-screen for the first time since their dark sitcom-cum-sketch show The League Of Gentlemen, penned with fellow 'Gent' Jeremy Dyson, ended with a film spin-off in 2005.

In recent years, Steve Pemberton has gained a new fan-base as Mick Garvey in ITV1's Benidorm, and worked with Shearsmith on the hit BBC Two thriller-comedy Psychoville. Although Mark Gatiss made a guest appearance with them in a Series 1 episode of Psychoville, he has otherwise become more known for his writing, with credits such as Sherlock and Doctor Who. Shearsmith has also appeared in a number of West End productions.

Horrible Histories, a BBC Prom special of which broadcasts today on CBBC at 17:45, is the multi-award winning and historically accurate sketch show for children, based on the popular series of books by Terry Deary.

A fourth 13-episode series has been commissioned from producer Lion Television for broadcast in 2012, and a special series compiling the best sketches from Series 1 and 2 was recently broadcast on BBC One, hosted by Stephen Fry.

Shearsmith, Pemberton and Gatiss will not be writing for the new series.
Our Guide to 'Horrible Histories'
Latest News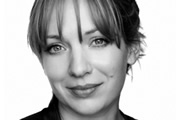 Katherine Parkinson, Stephen Tompkinson and Ralf Little are to star as mismatched housemates in a brand new sitcom pilot for ITV.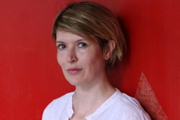 Julia Davis has written and is starring in a new pilot about a breakfast TV host for Channel 4, called Morning Has Broken.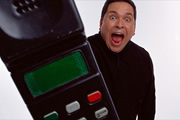 Dom Joly is reportedly having a second go at re-making his hidden camera show Trigger Happy TV for American audiences.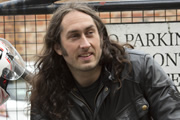 Ross Noble Freewheeling, the improvised comedy series which sees stand-up comedian Ross Noble travelling the UK, is to return to channel Dave.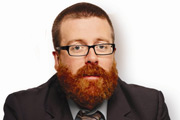 Frankie Boyle is amongst the stars talking part in a read-through for Wild Life, a new sitcom pilot about a TV documentary crew that is aiming to film wolves in Sweden.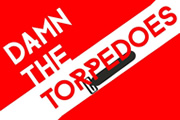 BFBS Radio, the station set up to broadcast to British armed forces around the world, is launching a new sketch show called Damn The Torpedoes!.