League Of Gentlemen reunite for Horrible Histories
Friday 9th September 2011 @ 3:50pm by
Aaron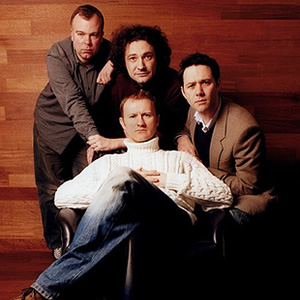 The on-screen contingent of The League Of Gentlemen will be appearing in the next series of children's sketch show Horrible Histories.

Reece Shearsmith, Steve Pemberton and Mark Gatiss will reunite on-screen for the first time since their dark sitcom-cum-sketch show The League Of Gentlemen, penned with fellow 'Gent' Jeremy Dyson, ended with a film spin-off in 2005.

In recent years, Steve Pemberton has gained a new fan-base as Mick Garvey in ITV1's Benidorm, and worked with Shearsmith on the hit BBC Two thriller-comedy Psychoville. Although Mark Gatiss made a guest appearance with them in a Series 1 episode of Psychoville, he has otherwise become more known for his writing, with credits such as Sherlock and Doctor Who. Shearsmith has also appeared in a number of West End productions.

Horrible Histories, a BBC Prom special of which broadcasts today on CBBC at 17:45, is the multi-award winning and historically accurate sketch show for children, based on the popular series of books by Terry Deary.

A fourth 13-episode series has been commissioned from producer Lion Television for broadcast in 2012, and a special series compiling the best sketches from Series 1 and 2 was recently broadcast on BBC One, hosted by Stephen Fry.

Shearsmith, Pemberton and Gatiss will not be writing for the new series.
Our Guide to 'Horrible Histories'
Latest News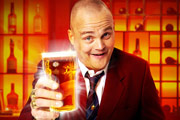 Al Murray wishes to make a film featuring his pub landlord character. Plus, he will return to BBC Radio 5 Live with topical comedy show 7 Day Saturday.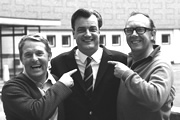 Eddie Braben, one of Britain's top comedy writers, who wrote for many famous comedians, most notably Morecambe & Wise, has died aged 82.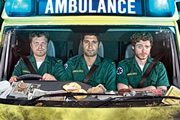 American television channel USA Network has commissioned a full series adaptation of Channel 4's 2011 comedy drama, Sirens.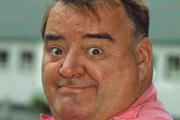 Actor Paul Shane, best remembered for his lead role in sitcom Hi-De-Hi!, has died at the age of 72.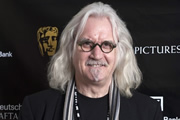 Ben Miller, David Tennant and Billy Connolly are amongst the cast set to star in new film What We Did On Our Holiday, from the writers of Outnumbered.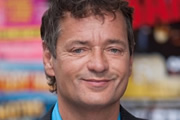 Channel 4 has commissioned No Offence, a Victorian police comedy from Shameless creator Paul Abbott. It will also stage further Stand Up To Cancer events.