New web series for The Fast Show
Tuesday 6th September 2011 @ 3:03pm by
Aaron
After months of rumour, it has been confirmed that The Fast Show will return with a selection of brand new episodes.

The new series will be available on the web, sponsored by Foster's Lager. The beer company has a growing portfolio of 1990s comedies, having created Mid Morning Matters, a brand new web series for Alan Partridge in 2010, and Vic & Bob's Afternoon Delights, a Reeves and Mortimer sketch show earlier in 2011.

The first new episode is expected to be made available on the Foster's website - fosters.co.uk - on Monday 14th November. The full original cast, including The Royle Family star Caroline Aherne but with the exception of Mark Williams (pictured, right, light-blue checked shirt), will reunite for the project.

Paul Whitehouse and Charlie Higson say: "We are delighted to bring back The Fast Show not only for our old fans but also, we hope, for a whole generation of new ones. We'll be bringing back all our most popular characters from the show and we've managed to get the majority of the team back together, including Caroline Aherne. It's also great to be sharing the Foster's site with some of our comedy favourites like Vic n Bob and that other bloke who was in that thing with Rob Brydon."

The Fast Show, a hit for BBC Two right through the 1990s, originally began in September 1994, running for three series, two stage shows, and a selection of specials which culminated in the three-part The Last Fast Show Ever over Christmas 2000.

The cast previously united for one-off live show at London's Dominion Theatre in November 2007 in order to promote the release of a new DVD boxset.


The new series for Foster's is said to include all of the "old favourite" characters from the TV series, aside from those played by the absent Williams. Charlie Higson added: "We will not be doing any new characters on the new project... we decided to stick to old favourites."

Although no TV broadcast of the new series is planned, Higson confirmed on Twitter that "the hope is to sell it all on to TV at a later date."

Gayle Harrison, Marketing Manager for Foster's says: "The Fast Show is one of the best loved British shows and is famous for bringing innovative, fast-paced sketches to our screens with a speed and style that had never been seen before . We're excited by our collaboration with The Fast Show team and we look forward to sharing more great new comedy via the FostersFunny website."
Latest News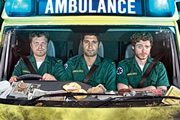 American television channel USA Network has commissioned a full series adaptation of Channel 4's 2011 comedy drama, Sirens.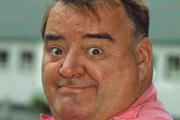 Actor Paul Shane, best remembered for his lead role in sitcom Hi-De-Hi!, has died at the age of 72.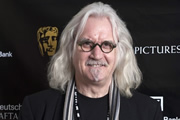 Ben Miller, David Tennant and Billy Connolly are amongst the cast set to star in new film What We Did On Our Holiday, from the writers of Outnumbered.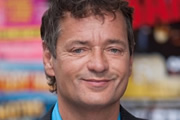 Channel 4 has commissioned No Offence, a Victorian police comedy from Shameless creator Paul Abbott. It will also stage further Stand Up To Cancer events.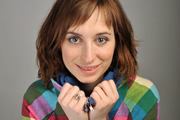 Isy Suttie has won the gold award in the comedy category at the Sony Radio Academy Awards 2013 for her Radio 4 show Pearl And Dave.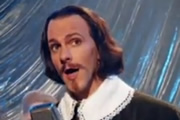 The cast of hit CBBC sketch show Horrible Histories are to star in Bill, a new comedy film about William Shakespeare.