Channel 4 axes university sitcom Campus
Wednesday 29th June 2011 @ 5:05pm by
Ian Wolf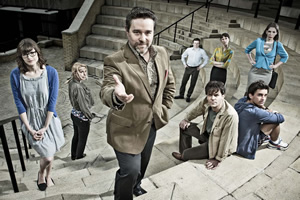 Channel 4 has decided to axe Campus, the university-based sitcom created by the team behind Green Wing, due to poor viewing figures.

A spokesman for Channel 4 told Broadcast magazine: "C4 are very proud to have championed Campus and those fans who watched adored it, but there simply weren't enough of them to justify a second series."

The news that the show has been cancelled will disappoint its fans, as the series ended with a cliff-hanger involving one of the main characters becoming pregnant, and the final episode concluded with various complicated relationships left unresolved.

Ratings for Campus were poor from the start and became worse as the series progressed, although fans of the show did stick with the show online. The 2009 pilot, shown as part of that year's Comedy Showcase season, attracted 900,000 viewers (5% of the audience), however the first episode of the full series, which started in April, attracted just 610,000 viewers (3.7%), and the final episode in May was watched by only 360,000 viewers (2.1%). The average ratings across the course of the series (not including the pilot) was 554,000 viewers, or 2.99% of the audience - below the average Channel 4 expect.

Aside from the ratings, Campus also was the subject of many poor reviews, with critics comparing it unfavourably to Green Wing, claiming it was less funny that its predecessor. The press also attacked the main character, power-crazed vice chancellor Jonty de Wolfe (played by Andy Nyman), claiming the character was too offensive and a pale comparison to The Office's David Brent.
Latest News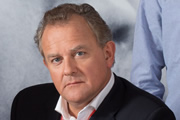 W1A, the sitcom which mocks the BBC's management culture, is to return for a second series in 2015.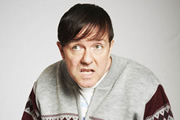 Ricky Gervais says he will stick to his "usual formula of two series and a special" for his Channel 4 show Derek, signalling the show will end soon.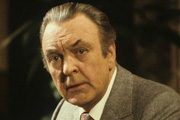 Acclaimed actor Sir Donald Sinden CBE, star of sitcoms Never The Twain and Two's Company, has died at the age of 90.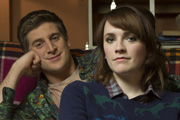 Siblings, the sitcom starring Charlotte Ritchie and Tom Stourton as a lazy and self-centred sister and brother, is to return for a second series.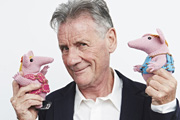 Michael Palin has been revealed as the narrator of a revived series of classic childrens' animation series Clangers, due on air next year.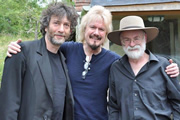 Mark Heap and Peter Serafinowicz are amongst those involved in the new Radio 4 dramatisation of Terry Pratchett and Neil Gaiman's classic book Good Omens.