BBC Four to make comedy drama about Life Of Brian
Tuesday 21st June 2011 @ 6:40pm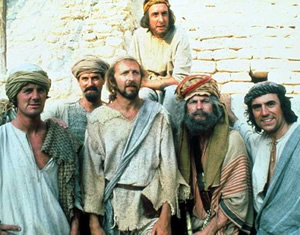 The BBC have commissioned a comedy drama based around the controversy caused by the release of Monty Python's 1979 film, Life Of Brian.

Holy Flying Circus, a 90 minute one-off comedy drama, will be broadcast in the autumn on BBC Four. It has been written by Tony Roche, whose other credits include Miranda, The Thick Of It and the forthcoming Channel 4 univeristy-based comedy drama Fresh Meat.

Darren Boyd (Dirk Gently, Whites) will star as John Cleese; Steve Punt (The Now Show) will take on the role of Eric Idle; Rufus Jones (Mongrels, Katy Brand's Big Ass Show) will be Terry Jones; drama actor Charles Edwards has been cast as Michael Palin; Tom Fisher (Treasure Island) will portray Graham Chapman; and Canadian stand-up Phil Nichol has been cast as Terry Gilliam.

Holy Flying Circus will focus on the controversy stired up by the release of Life Of Brian, the second film from the Monty Python sketch team, which told the story of a man who was mistaken for the Messiah. Now regarded as one of the funniest comedy films ever made, Life Of Brian provoked anger from Christian groups when it was released in 1979, with church leaders claiming the film mocked Christ. Life Of Brian was subsequently banned in several countries and members of Monty Python went on TV to defend the film.

BBC Four commissioner Richard Klein says: "This is a smart and witty take on both the nature of censorship and the world of Monty Python. Tony Roche's script is both bold and entertaining, a wonderfully warm homage to one of the most original of British comedy teams."

Here is a clip showing footage from Friday Night... Saturday Morning, the chat show hosted by Tim Rice on which John Cleese and Michael Palin argued with church leaders about the film's intent. Famously, it was later revealed that the two religious representatives - journalist Malcolm Muggeridge and Bishop of Southwark Mervyn Stockwood - had arrived 15 minutes late to a screening of the film, thus missing the crucial opening scenes that established Brian and Jesus as separate people.



Here is the original trailer for Life Of Brian:



And here is Eric Idle's hit song from the film:


Our Guide to 'Holy Flying Circus'
Latest News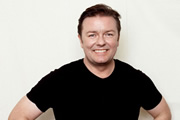 Ricky Gervais will write and direct Special Correspondents, a new movie about a war correspondent 'faking it' from the comfort of New York.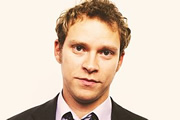 Robert Webb will host the pilot episode for a new quiz show, it has been announced.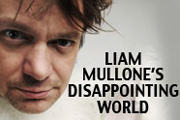 Radio 4 is to pilot a new comedy "tackling the universal theme that sums up all human endeavour... disappointment", hosted by Liam Mullone.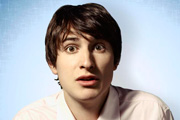 Friday Night Dinner star Tom Rosenthal is to host a comedy pilot focusing on social media and our online behaviour.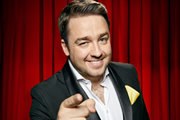 Jason Manford is to star as Leo Bloom in the new UK tour of the hit Broadway musical The Producers.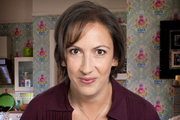 Miranda Hart has confirmed that the upcoming two Christmas specials of her hit sitcom, Miranda, will be the show's finale.