The Ricky Gervais Show gets a third series
Friday 8th April 2011 @ 6:30pm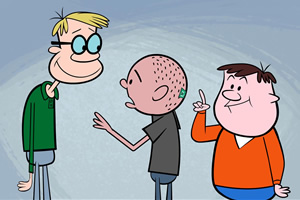 The Ricky Gervais Show, the animated TV series based on Ricky Gervais' hit podcast, will be returning for a third series - and it looks likely a fourth series will be commissioned next year.

Channel 4 confirmed this morning that the show would be returning to UK screens next year, following the news that Emmy-winning animated series has been re-commissioned for a third series by HBO - the American network which produces the programme.

Shane Allen, Head of Comedy at Channel 4 said: "The Ricky Gervais Show is a proper treat in our schedule. The killer funny cross-examination of Karl's deranged logic and life philosophies are a perfect fit with the comedy savvy audience of Channel 4. It's also got the sweetest profile with a vast share of the 16-34 demographic. It should keep getting recommissioned until Karl is 'cured'."

Ricky Gervais says: "I am absolutely thrilled. The third season should use up the rest of the best stuff from the audiobooks and podcasts, and we are planning to record brand new material for Season 4."

The original audio recordings, which feature Ricky Gervais, Stephen Merchant and Karl Pilkington bantering about all kinds of topics, have now been downloaded over 300 million times. The TV series is animated by Los Angeles-based Wildbrain Entertainment, with direction from Gervais on the look and feel of the characters.

The second series of The Ricky Gervais Show is currently broadcasting in the UK. New episodes are on E4 on Tuesdays at 10:30pm, and repeated on Channel 4 on Thursdays.
Our Guide to 'The Ricky Gervais Show'
Latest News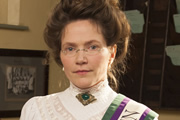 Jessica Hynes's suffragette sitcom Up The Women will not return for a third series, the BBC has confirmed today.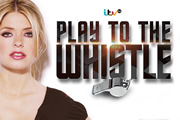 Holly Willoughby has signed up to present Play To The Whistle, a new comedy panel show for ITV focused on the world of sport.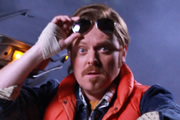 The character Keith Lemon is to star in a one-off special on ITV2 celebrating the 30th anniversary of the first Back To The Future film.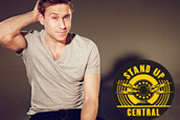 Russell Howard's Stand Up Central, which launches in April, will feature guests including Doc Brown, Katherine Ryan and Joe Wilkinson.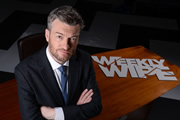 Charlie Brooker will return to BBC Two in the run-up to the May General Election with a new Wipe special focusing on the political campaign.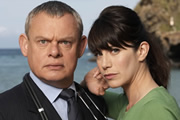 Martin Clunes and the rest of the Doc Martin cast are now in Cornwall to film Series 7 of the hit ITV comedy drama.