The Ricky Gervais Show gets a third series
Friday 8th April 2011 @ 6:30pm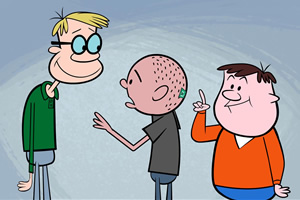 The Ricky Gervais Show, the animated TV series based on Ricky Gervais' hit podcast, will be returning for a third series - and it looks likely a fourth series will be commissioned next year.

Channel 4 confirmed this morning that the show would be returning to UK screens next year, following the news that Emmy-winning animated series has been re-commissioned for a third series by HBO - the American network which produces the programme.

Shane Allen, Head of Comedy at Channel 4 said: "The Ricky Gervais Show is a proper treat in our schedule. The killer funny cross-examination of Karl's deranged logic and life philosophies are a perfect fit with the comedy savvy audience of Channel 4. It's also got the sweetest profile with a vast share of the 16-34 demographic. It should keep getting recommissioned until Karl is 'cured'."

Ricky Gervais says: "I am absolutely thrilled. The third season should use up the rest of the best stuff from the audiobooks and podcasts, and we are planning to record brand new material for Season 4."

The original audio recordings, which feature Ricky Gervais, Stephen Merchant and Karl Pilkington bantering about all kinds of topics, have now been downloaded over 300 million times. The TV series is animated by Los Angeles-based Wildbrain Entertainment, with direction from Gervais on the look and feel of the characters.

The second series of The Ricky Gervais Show is currently broadcasting in the UK. New episodes are on E4 on Tuesdays at 10:30pm, and repeated on Channel 4 on Thursdays.
Our Guide to 'The Ricky Gervais Show'
Latest News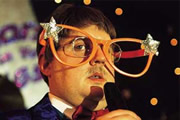 Newspaper reports suggest that Peter Kay is working on bringing his hit sitcom Phoenix Nights for some live shows for Comic Relief.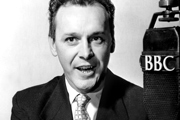 Bill Kerr, who played Tony Hancock's dim-witted Australian sidekick in Hancock's Half Hour, has died at the age of 92.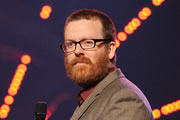 Frankie Boyle has blasted TV commissioners for not taking risks, and criticised Mock The Week for no longer talking about important topics.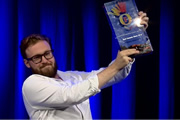 The results of the prestigious Foster's Edinburgh Comedy Awards 2014 have been announced. John Kearns, Alex Edelman and Phil Ellis are the winners.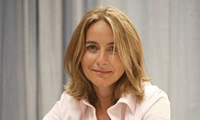 BBC One has ordered a comedy drama series based on Emma Kennedy's best-selling book, The Tent, The Bucket and Me.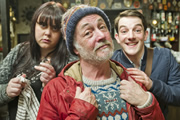 BBC One has ordered Mountain Goats, a sitcom about a mountain rescue team. The comedy was piloted earlier this year under the title Miller's Mountain.