Comedy announced for Radio 4 Extra
Friday 18th March 2011 @ 1:09pm by
Ian Wolf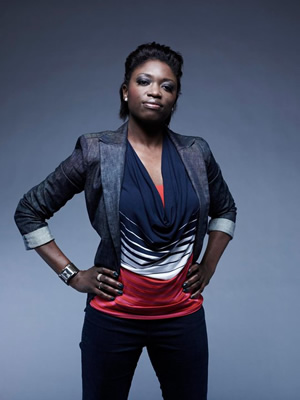 Rufus Hound, Arthur Smith and Andi Osho will be among those presenting a new range of comedy shows on Radio 4 Extra when it renames (from Radio 7) on Saturday 2nd April.

Hound will be presenting a half-hour weekly magazine programme called What's So Funny?, which will look at comedy around the world, and will feature interviews with guests, reviews and previews. The series will begin at 10am on Friday 8th April.

Hound said that: "There are so many programmes that give a weekly round-up of everything in the world of comedy; it's hard to know how we'll really differentiate ourselves. Well, let me ask you this question - when was the last time you heard news about Jimmy Carr being read by a man who can bench press almost 100 kilograms? Well, tell your future self to stop worrying, I'm on my way."

Radio 7's Comedy Club lineup will survive the move to Radio 4 Extra, broadcasting between 10pm and midnight every evening except Saturdays. The 'club' broadcasts a range of comedy programmes from the mid-1980s to today. Osho will be presenting the Comedy Club on Sunday nights, Smith between Monday and Thursday, and a selection of special guests on Fridays.

Smith commented: "Having worked a lot on Radio 4 it seems only right to do Radio 4 Extra. I shall enjoy listening to some prime radio comedy, some of which I know and some of which I'm looking forward to hearing for the first time (and maybe nicking the best jokes from). I shall also enjoy catching up with fellow comics and wearing some silly hats."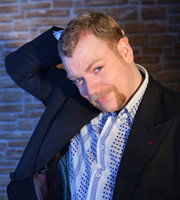 Osho will also be presenting Sneaky Peaks, which will feature previews of Radio 4 and Radio 4 Extra comedies broadcasting in the week ahead. She said: "I'm delighted to be joining the Radio 4 Extra team. I want nothing more than being on in the background when people are doing stuff... like a really smiley stalker."

Other new programmes include The 4 O'Clock Show, a daily hour-long mix of comedy, stories, quizzes and interviews hosted by Mel Giedroyc. On Mondays it will encompass a Sneaky Peaks repeat.

It has already been announced that Radio 4 Extra will be broadcasting 45-minute extended editions of satirical comedy shows The News Quiz and The Now Show, at 22:00 on Fridays. Meanwhile, Comedy First will broadcast premiere episodes of selected Radio 4 shows in advance. The first of these will be Arthur Smith's Balham Bash at 10am on Tuesday 5th April.

Other features and programmes from Radio 7 will be kept for Radio 4 Extra. These include the station's signature lineup of classic comedies, which will be broadcast at noon and 19:00 daily, and the summer return of Newsjack, the satirical sketch show starring Miles Jupp that anyone can write for.
Latest News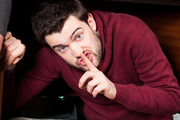 Sarah Solemani, Mathew Horne and Harry Enfield have now all been confirmed to be appearing in The Bad Education Movie.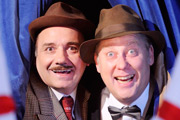 Vic Reeves and Bob Mortimer will tour the country later this year with their Poignant Moments show, celebrating 25 years of their double-act.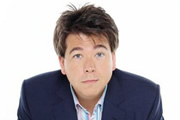 Channel 4 has confirmed a sixth year of its Comedy Gala fundraiser in aid of Great Ormond Street Hospital for Children.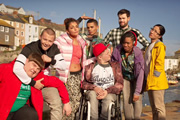 Jack Whitehall has confirmed that his hit BBC Three sitcom Bad Education is to become a movie. Filming is now underway in Cornwall.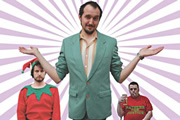 Funz And Gamez, the award-winning live comedy show hosted by Phil Ellis, is to be piloted as a TV show by the BBC.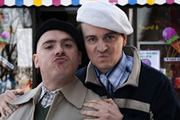 BBC Scotland has unveiled its comedy plans for 2015. They include a full series for Two Doors Down, and the return of Burnistoun and Scot Squad.