Episodes gets extended-length 2nd series
Tuesday 1st March 2011 @ 2am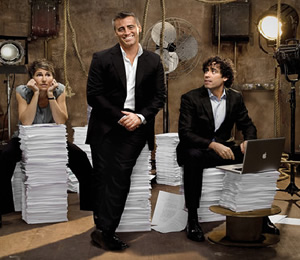 The BBC has confirmed it has ordered a second series of Episodes, the Anglo-American sitcom starring Matt LeBlanc, Tamsin Greig and Stephen Mangan.

Episodes, which follows the story of an English couple as they try to successfully re-make their sitcom in America despite Matt LeBlanc - aka Joey from Friends - inappropriately cast in the lead role, will return to BBC Two in 2012.

The show only attracted modest ratings and reviews in the UK (last Monday's final episode was seen by 1.1 million viewers), but it was a critical and ratings success in America.

US network Showtime, which co-produces the programme, has ordered more episodes in conjunction with BBC Two controller Janice Hadlow, and BBC Controller of Comedy Commissioning, Cheryl Taylor. The second series will be an extended-length nine episodes to better cater for the US market, where longer series runs are more traditional.

Matt LeBlanc, Tamsin Greig and Stephen Mangan are all set to return, with writers David Crane (Friends) and Jeffery Klarik (Mad About You), resuming where they left off. Series 2 will start with Sean and Beverly deciding to stay in Hollywood to work on making a full series of their sitcom Pucks!, but they must continue to deal with the repercussions of Bev's one night stand with Matt.

Cheryl Taylor says: "Matt, Tamsin Greig and Stephen Mangan have added their own special magic to the brilliantly distinctive world created by David Crane and Jeffrey Klarik and we are thrilled by the prospect of playing host to them again on BBC Two next year."

Executive Producer Jimmy Mulville adds: "At the end of the first series the writers have placed our three protagonists in the middle of comedy hell. Like the rest of the audience I can't wait to see what is going to happen to them!"
Latest News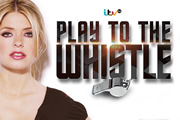 Holly Willoughby has signed up to present Play To The Whistle, a new comedy panel show for ITV focused on the world of sport.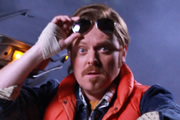 The character Keith Lemon is to star in a one-off special on ITV2 celebrating the 30th anniversary of the first Back To The Future film.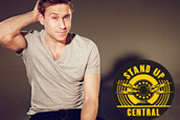 Russell Howard's Stand Up Central, which launches in April, will feature guests including Doc Brown, Katherine Ryan and Joe Wilkinson.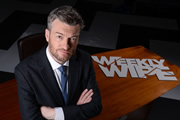 Charlie Brooker will return to BBC Two in the run-up to the May General Election with a new Wipe special focusing on the political campaign.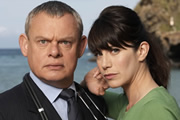 Martin Clunes and the rest of the Doc Martin cast are now in Cornwall to film Series 7 of the hit ITV comedy drama.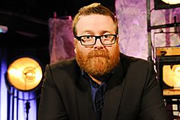 Frankie Boyle will follow the popularity of his 2014 Scottish independence referendum special with a new iPlayer programme about the May General Election.