Comic magician John Archer fools Penn & Teller
Saturday 8th January 2011 @ 2:05pm by
Ian Wolf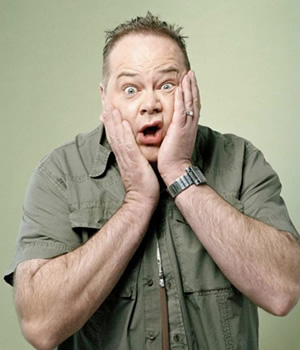 Comic magician John Archer was one of just two acts to successfully fool world-famous magicians Penn and Teller last night and win a trip to open their Las Vegas show.

Archer, who is from Stockton-on-Tees, was one of several magicians taking part on last night's prime-time ITV1 programme Penn and Teller: Fool Us, a TV pilot hosted by Jonathan Ross in which several magicians, most of whom were not comic, attempted to perform tricks so good that US comedians and magic experts Penn Jillette and Raymond Teller would not be able to work out how their trick was done.

Archer's routine successfully fooled the duo, meaning he won an all-expenses paid trip to open Penn and Teller's Las Vegas show. Penn Jillette took a guess, but did not get the correct method. Clearly baffled, he said: "it's a funny routine, it's just silly... it's not supposed to fool us!"

His trick involved five envelopes with words written on them: "Something", "Nothing", "Yours", "Mine" and "Sex". One envelope contained £100 and if a member of the audience chose the right envelope, they would keep the money. Archer's routine featured much banter with the audience, and ended with him keeping the money. It can be watched on ITV Player (36 minutes in) until early February.

Ali Cook, another magician who specialises in comic tricks, also appeared on the show (13 minutes in). Penn and Teller guessed how his act involving a duck and a chicken was achieved, but praised him for a "really funny" performance.

John Archer originally worked as a policeman before beginning performing 25 years ago, and becoming a professional comic magician over a decade ago. During his career he has worked with several well known stand-up comics, including as a warm-up act for Tim Vine. www.john-archer.com

Penn and Teller: Fool Us received wide-spread praise on social networking websites including Twitter during and after last night's broadcast, suggesting ITV may now look to commission a full series. ITV is currently looking for presenting vehicles for Jonathan Ross, who will be joining the network later in the year to host a chat show and other as-of-yet undecided entertainment formats. Ross' next presenting engagement is hosting The British Comedy Awards live on Channel 4 in a fortnight's time.
Latest News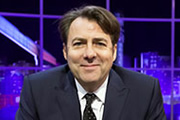 Jonathan Ross is to present a food-themed comedy panel show pilot. The format is described as a 'mouth watering, light-hearted celebration of food in all its forms'.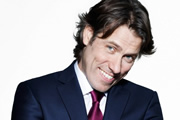 John Bishop will present a new eight-part comedy and entertainment variety show on BBC One on Saturday nights from later this spring.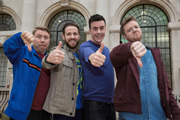 Channel 5 is to start broadcasting British comedy again. A deal with Comedy Central will see it broadcast series such as Impractical Jokers.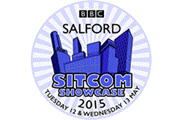 Funz And Gamez, Fishbowl and Barbara Nice are amongst the comedy that will be showcased across BBC events in Salford on the 12th and 13th May.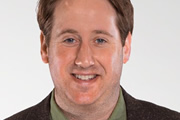 BBC Two boss Kim Shillinglaw has announced that Jim Howick will star in Stag, a comedy-thriller from The Wrong Mans director Jim Field Smith.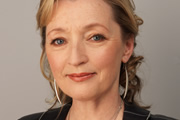 BBC Two has commissioned Mum, a new sitcom from the writer and producers of hit BBC Three sitcom Him & Her.