Noel Fielding says Simon Amstell 'ruined' Buzzcocks
Thursday 4th November 2010 @ 12pm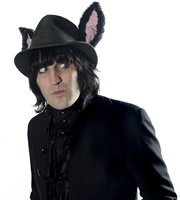 According to The Sun, Never Mind The Buzzcocks team captain Noel Fielding is claiming that ex-host Simon Amstell has "ruined the show".

The Mighty Boosh star, the musical panel show's newest team captain, thinks Amstell's "cruel jibes" have made guests reluctant to appear for fear of being ridiculed. He gave the example of ex-Spice Girl Mel B who, he says, needed a lot of persuasion to appear in the latest run. Fielding told the paper: "She was terrified, like we were going to really rib her. The problem is, I think Amstell ruined it for everyone. Everyone thinks they'll get ripped to shreds."

Amstell, who won multiple awards for hosting the show, is widely regarded as having rejuvenated the quiz when he took over in 2007. He shocked fans when he quit in 2009 to work on developing Grandma's House, his BBC2 sitcom. Fielding joined the show as a regular in the series following Amstell's departure, although he did appear on screen with the host for three episodes in 2006 when he stood in for Bill Bailey as team captain. During these episodes, some viewers noted a tension between Amstell and Fielding, as can be seen in the following exchange:



Phill Jupitus, who has been a team captain on the show since its inception in 1996, revealed in his book published this summer that he almost quit the show in 2008 due to Amstell's verbal attacks on guests. He said: "It struck me with Simon that people were being booked especially to have the piss taken out of them in a very overt fashion. Mark Lamarr didn't book people to rag on them, it was just in the flow of the show that people suddenly went a bit weird and Mark could turn on them. It became something else with Simon and started to get a bit wearing."

Amstell's most infamous moment as host is arguably when he caused Ordinary Boys singer Preston to storm off following jokes about his wife's autobiography (2 minutes into this clip):



Never Mind The Buzzcocks is now re-building a 'cosier' image using a series of guest hosts, but not everyone is a fan of the new format. Mark Ronson and Catherine Tate, the first two hosts in the latest series, have been criticised as boring and lacking the required presentation skills. One reviewer commented: "Mark Ronson has an incredibly dull voice and when doing the interlinking piece-to-camera sections he couldn't hide the fact that he was clearly reading off a screen, so the majority of jokes fell flat." Whilst the Metro said: "Catherine Tate was on typical grating, nasal form. Come back, Simon Amstell, all is forgiven."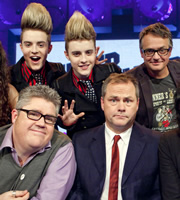 However, in what is seen as a shift back to the old style, Jack Dee hosts tonight's show and - according to the previews - repeatedly jokes about guests Jedward, with barbed quips including calling the X-Factor duo "the greatest musical collaboration since Lennon met Chapman". Frankie Boyle, a comedian not known for a gentle manner, is also set to host the show later in the series.

Noel Fielding told The Sun that he thinks Terry Wogan is the best of the new guest hosts. He said: "He was professional, funny, quicker than anyone else on the show. He shook everyone's hand, he knew everyone's name. It was pretty mind-blowing actually."
Our Guide to 'Never Mind The Buzzcocks'
Latest News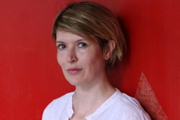 Julia Davis has written and is starring in a new pilot about a breakfast TV host for Channel 4, called Morning Has Broken.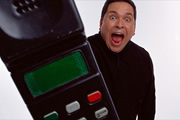 Dom Joly is reportedly having a second go at re-making his hidden camera show Trigger Happy TV for American audiences.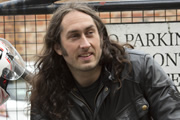 Ross Noble Freewheeling, the improvised comedy series which sees stand-up comedian Ross Noble travelling the UK, is to return to channel Dave.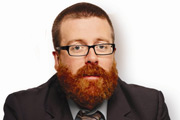 Frankie Boyle is amongst the stars talking part in a read-through for Wild Life, a new sitcom pilot about a TV documentary crew that is aiming to film wolves in Sweden.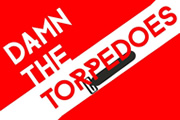 BFBS Radio, the station set up to broadcast to British armed forces around the world, is launching a new sketch show called Damn The Torpedoes!.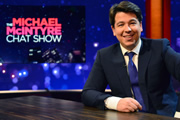 The BBC has ordered a second series of Michael McIntyre's chat show. The stand-up comedian will return to BBC One later in the year for more episodes.