Jonathan Ross asked Brand to drop 'Sachsgate' calls
Monday 20th September 2010 @ 1:35pm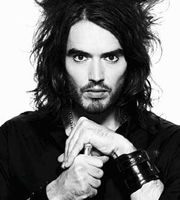 Russell Brand has admitted in his new book that Jonathan Ross tried to persuade him to drop the lewd messages they left on Andrew Sachs answer phone from his radio show before the controversial broadcast on the 18th October 2008... but he went ahead and broadcast the tapes because he thought they were funny.

"Sachsgate" as the event became known in the media, revolved around the segment in Brand's pre-recorded Radio 2 show in which he and Ross phoned Sachs and left a series of crude messages on the Fawlty Towers star's answer machine, including one in which Brand told the actor that has slept with his granddaughter. Tabloid newspapers brought the broadcast to the public's wider attention, with over 38,000 people complaining to the BBC. It resulted in Brand resigning, Ross being suspended, the BBC being fined by media regulators Ofcom, and a new conservative culture at the broadcaster which some producers say, two years later, is still stifling creativity. Jonathan Ross is believed to have lost over £1m in wages as a result of his suspension and many in the industry believe Sachsgate is the main underlying reason why Ross is no longer working for the BBC. However, until now, it hasn't been widely known that Ross had reservations about the broadcast and phoned Brand to suggest the section be cut.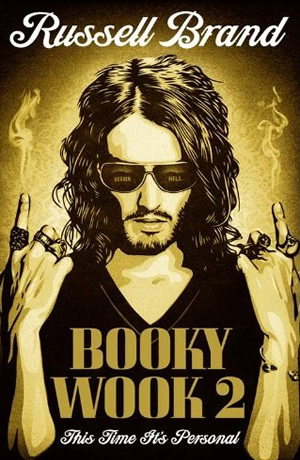 In Booky Wook 2: This Time It's Personal which is being serialised in The Sun from today, Brand says there was a discussion after the recording about whether to include the phone calls in the completed show. "Jonathan said maybe they should be cut out, a few of the crew thought they should be removed. I said I thought they were funny so we decided to leave them in. On the way home Jonathan called again to say the phone calls should probably be taken out, but I reassured him: 'Nah, I think they're pretty solid.'"

Brand then goes on to point out that there was not an immediate adverse reaction to the show, and it wasn't until nearly a week later when The Daily Mail decided to run a story that any complains followed: "The show went out that night and there were two complaints, both about me teasing Jonathan for his soft Rs, a delightfully convenient comic speech impediment he sometimes has. There was no mention of the phone calls anywhere. Our listeners knew the show was anarchic and silly and sometimes crossed the line, but as I always say: 'There is no line. People draw that line in afterwards to fuck you up.'"

The comedian also suggests in his book that BBC management hoped the broadcast would quietly fade away without controversy: "There was an awareness among the BBC's administrative hierarchy that something a bit dodgy had happened. For the next week's show they asked us not to refer to the incident, which I didn't. Well, I did a bit."

Brand admits it was a mistake to leave the answer machine messages, writing "now, more than I did at the time, I see how wrong it was to use such a private matters to fuel humour and I hope he and his family know of my regret", adding: "At the time I was so incensed by the media reaction, which I still consider to be hugely disproportionate, that I too quickly disregarded my own transgression".

However it seems trouble still follows the comedian. Brand was arrested in America at the weekend for allegedly assaulting a paparazzi photographer. He has since been released on $20,000 bail, and police have warned him he could lose any chance of getting a visa to the country, which would threaten his burgeoning Hollywood career and mean that if he wants to spend time with fiancé Katy Perry she'll have to fly to the UK. On Sunday, the comedian Tweeted: "Thanks for your sweet messages of support. After the tips I picked up in chokey I'm an infinitely more proficient criminal."

Booky Wook 2: This Time It's Personal is out in shops at the end of October. It is available to pre-order for £10 from Amazon
Latest News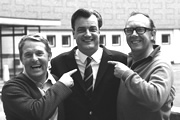 Eddie Braben, one of Britain's top comedy writers, who wrote for many famous comedians, most notably Morecambe & Wise, has died aged 82.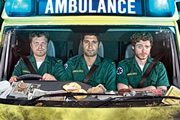 American television channel USA Network has commissioned a full series adaptation of Channel 4's 2011 comedy drama, Sirens.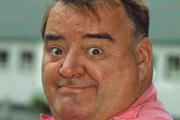 Actor Paul Shane, best remembered for his lead role in sitcom Hi-De-Hi!, has died at the age of 72.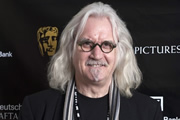 Ben Miller, David Tennant and Billy Connolly are amongst the cast set to star in new film What We Did On Our Holiday, from the writers of Outnumbered.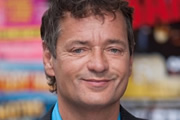 Channel 4 has commissioned No Offence, a Victorian police comedy from Shameless creator Paul Abbott. It will also stage further Stand Up To Cancer events.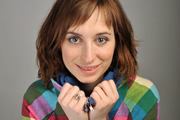 Isy Suttie has won the gold award in the comedy category at the Sony Radio Academy Awards 2013 for her Radio 4 show Pearl And Dave.