The IT Crowd awarded a 5th series
Wednesday 26th May 2010 @ 2:40pm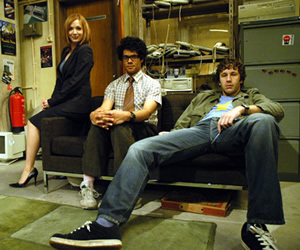 Graham Linehan, the creator of Channel 4's BAFTA-winning The IT Crowd, announced last night that the sitcom will be back in 2011 for a fifth series.

Speaking at a preview screening of the next series - which is due arrive on our screens soon - the comedy writer confirmed that Channel 4 had given the go ahead for another series of the sitcom before filming had even wrapped on the forthcoming Series 4.

Although Linehan has written all 24 episodes of the office-set comedy to date, he said that for the fifth series he intends to put together a team of writers to work on the scripts. This move is partly to help reduce his own workload - the writer admitted re-writing a major plotline in one of the new episodes only a couple of days before it was due to be recorded.

Linehan, who previously co-wrote the hit sitcoms Father Ted and Black Books for Channel 4, was asked in the Q&A session after the screening about Twitter. He said he thought the social networking site was a brilliant resource for writers. However, in the new series, misanthropic Roy calls the service 'Chitter'.

Asked which comedy shows he found inspiring, Linehan - who received a standing ovation at last year's British Comedy Awards when he picked up the Ronnie Barker Award for writing - said he loved Sharon Horgan's now-axed BBC Three sitcom Pulling, and Tim and Eric Awesome Show, Great Job!, which is aired in America on the Cartoon Network.

The IT Crowd started out on Channel 4 in 2006, and was met with mixed reviews. However, support for the sitcom has been growing and the forthcoming series is much-anticipated by many fans. The IT Crowd stars Chris O'Dowd, Richard Ayoade and Katherine Parkinson as Roy, Moss and Jen - the lazy and ineffectual IT support team stuck in the basement of a big office. The new series will also see Matt Berry reprising his role as Douglas Reynholm, the boss of the company.

Series 4 starts in June. Plotlines include Jen applying to be Reynholm Industries new Entertainment Officer; Moss beating all records on popular spelling show Countdown; and Roy spending a disproportionate amount of time trying to convince an old friend that he is not a window cleaner. There's also naked aerobics, bunking off work, marriages and divorces in the new series too.
Latest News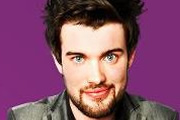 Jack Whitehall is to host Feeling Nuts, a one-off Channel 4 comedy show which aims to help spread understanding of the risks of testicular cancer.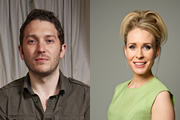 Jon Richardson has asked his girlfriend - fellow stand-up comedian Lucy Beaumont - to marry him. She has accepted his proposal.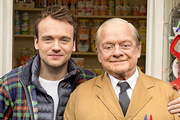 A full series of Still Open All Hours is now filming with cameras rolling in Doncaster. All the main cast from the Christmas special are due to return.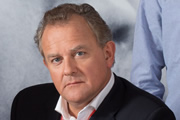 W1A, the sitcom which mocks the BBC's management culture, is to return for a second series in 2015.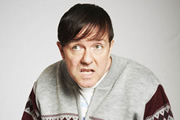 Ricky Gervais says he will stick to his "usual formula of two series and a special" for his Channel 4 show Derek, signalling the show will end soon.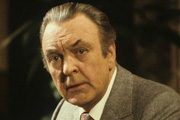 Acclaimed actor Sir Donald Sinden CBE, star of sitcoms Never The Twain and Two's Company, has died at the age of 90.