BBC orders 4th series of The Thick Of It
Monday 29th March 2010 @ 4pm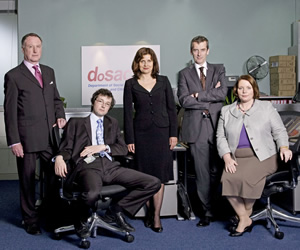 The BBC has ordered a fourth series of its multiple award-winning comedy The Thick Of It, The British Comedy Guide has learnt.

Creator Armando Iannucci confirmed today that the corporation has given the greenlight for eight new episodes of the political satire, to be written and filmed later this year.

Chris Addison, James Smith, Joanna Scanlan and Rebecca Front are all expected to reprise their roles as characters in the show's inept Department of Social Affairs and Citizenship, with Peter Capaldi continuing as spin-doctor Malcolm Tucker.

The new series will start by revealing the fate of Malcolm Tucker, who was last seen running out of options and friends in Westminster as the Prime Minister called a snap election.

Based on the plot arc of Series 3, fans are expecting the opposition characters to play a greater role in the next series. The expectations are that the show will mirror real-life events by moving the opposition into power, thus leaving Nicola Murray as shadow minister to Peter Mannion (played by Roger Allam). There is also an expectation that In The Loop star Tom Hollander will join the show as a regular in Series 4 too. He was introduced in the final episode of Series 3 as Cal Richards, a respected and feared strategist for the opposition.

The news of this re-commission is unlikely to come as a surprise to the show's many fans, who have been expecting the announcement for some time. The Thick Of It was showered in praise by both viewers and critics when it was broadcast in December, and has since gone on to win a string of awards. Its most recent haul consisting of three prizes at the Broadcasting Press Guild Awards last week.

Armando Iannucci has also confirmed today that he is working on a new British comedy film. He told us via Twitter his new project is not a sequel to In The Loop, the Oscar nominated Thick Of It spin-off movie, but he didn't go as far as confirming what the film was. We are speculating it could possibly be an Alan Partridge film as Steve Coogan revealed in May last year that there were "plans afoot" to make a film based on the popular sitcom character.

Series 3 of The Thick Of It will be out on DVD on the 19th April. Pre-Order
Our Guide to 'The Thick Of It'
Latest News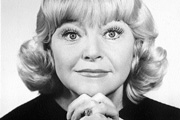 Prolific actress Dora Bryan, who featured in comedies as diverse as Catterick, dinnerladies, and Carry On Sergeant, has died.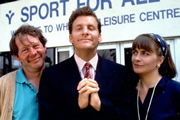 Chris Barrie has expressed an interest in starring in a revival of the hit 1990s BBC sitcom The Brittas Empire.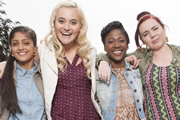 Filming has started on Series 3 of BBC Three sitcom Some Girls.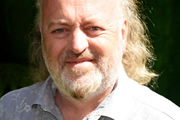 Bill Bailey has hosted a pilot episode of a revival of the classic TV quiz show format Name That Tune.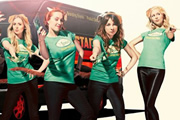 Give Out Girls, the Sky Living sitcom set around a group of promo girls, is switching to Comedy Central.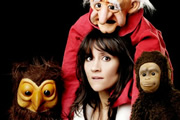 Nina Conti is to present a new BBC Two show called Nina Conti's Va-Va-Riety Show. The programme is described as 'a modern take on the traditional variety show'.