The Persuasionists moved to 'graveyard' slot
Wednesday 3rd February 2010 @ 5pm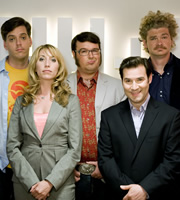 BBC Two has moved its new sitcom The Persuasionists out of its prime-time schedule. Episode 4 was originally due to be broadcast tonight (Wednesday 3rd February) at 10pm, but the channel has replaced the under-performing sitcom with a repeat of Grumpy Old Women instead. This is a fairly drastic step, as the listing magazines and the schedules printed in many of today's papers still show The Persuasionists as broadcasting tonight, which is likely to lead to some viewer confusion.

BBC Two says the remaining three episodes of the series will now instead be broadcast on Thursday nights at 11:20pm. This post-Newsnight position is often referred to as a 'graveyard slot' by those in the industry: it's a low-profile area of the schedule normally only employed to host repeats of programmes like The Culture Show.

The Persuasionists, a sitcom about creatives who work in the advertising industry, stars Adam Buxton, Simon Farnaby, Iain Lee, Jarred Christmas and Daisy Haggard. It was created by Bwark Productions, the company behind The Inbetweeners, and written by Jonathan Thake, a former advertising executive.

It would be fair to say the sitcom hasn't performed as well as expected, with last week's episode only managing to muster an audience of 330,000 - a figure significantly below the average for BBC Two's 10pm slot. The comedy has also attracted many negative comments. A review in The Stage said: "The Persuasionists is a mess, infused with that embarrassing mania that invariably takes hold of sitcoms free from humour, plot or characterisation", whilst The Guardian labelled the show as "the eighth circle of sitcom hell". Viewers haven't been kind either, with one blogger suggesting that Trading Standards should investigate why the programme has been labelled a comedy. Last week the negative comments on a BBC blog resulted in star Adam Buxton taking time out to record a humourous video response to the criticism.
Our Guide to 'The Persuasionists'
Latest News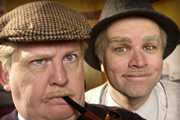 Still Game, the hit Scottish sitcom starring Greg Hemphill and Ford Kiernan, is set to return to the BBC.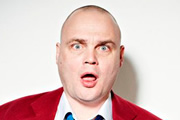 A group of comedians including Al Murray and Andi Osho will take over an entire advert break during ITV's soap opera Emmerdale.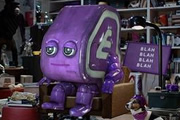 E4 has ordered Bad Robots, a hidden camera show in which various electronic machines are rigged up to prank members of the public.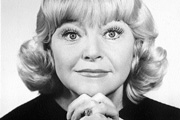 Prolific actress Dora Bryan, who featured in comedies as diverse as Catterick, dinnerladies, and Carry On Sergeant, has died.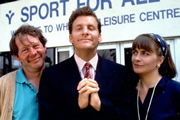 Chris Barrie has expressed an interest in starring in a revival of the hit 1990s BBC sitcom The Brittas Empire.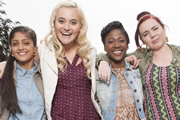 Filming has started on Series 3 of BBC Three sitcom Some Girls.