Campaign launched to try and vote Tommy Trinder to the top of C4 poll
Wednesday 20th January 2010 @ 7:15pm
An online campaign to vote 1950s stand-up star Tommy Trinder to the top of Channel 4's re-freshed 100 Greatest Stand-Ups poll is spreading via social networking websites.

The campaign was initiated by Ross Noble on Twitter earlier today and has already got backing of Alan Davies, Jason Manford, Rob Rouse and co-creator of Viz, Simon Donald.

Noble said on his Twitter feed: "Tommy Trinder was a top act and would be funny to have an act from 50s top [the] list. Last time I was ahead [of] Lenny Bruce so it's bollocks anyway."

Viz's Simon Donald has created a page on Facebook asking people to vote on the poll, and points out that Channel 4 is allowing people to vote as many times as they want.

Tommy Trinder (1909-1989) could be argued to be one of Britain's first stand-ups, originally working in music hall before becoming what we would now recognise as a stand-up. His most famous TV role was as the original host of the popular ITV variety show Sunday Night at the London Palladium. He was always recognisable in his trademark trilby hat and his catchphrase, "You lucky people!"

Trinder was positioned 83rd when Channel 4 last ran the poll in March 2007. Ross Noble was 10th, with Chris Rock 9th, Victoria Wood 8th, Bill Bailey 7th, Bill Hicks 6th, Harry Hill 5th, Richard Pryor 4th, Eddie Izzard 3rd, Peter Kay 2nd, and Billy Connolly top.

Channel 4 is now looking to refresh the results for 2010, and is asking the public to vote for their favourite stand-ups. However, the voting form has already been heavily criticised for only offering a short-list, with high profile names like Richard Herring, Mark Watson and Edinburgh-award winners David O'Doherty and Tim Key all missing from the voting options.

Should you wish to vote, you can do so via the Channel 4 website. The poll closes on the 29th January 2010. It should be noted that the poll is only partially decided by the public vote, so Channel 4's judges may opt to alter the results.
Latest News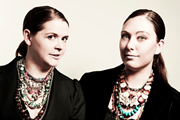 Radio 4 has ordered a second series of Trodd En Bratt Say 'Well Done You', the sketch show written by and starring Lucy Trodd and Ruth Bratt.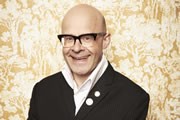 Harry Hill is to star in Professor Branestawm, a BBC One family comedy drama adapted by Charlie Higson from Norman Hunter's classic children's books.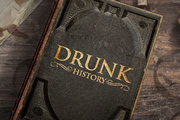 Comedy Central UK is to pilot a British re-make of hit American comedy format Drunk History. Jimmy Carr will provide the voice over.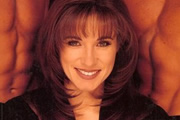 ITV is developing Good Vibrations, a TV comedy based on the autobiography by Ann Summers boss Jacqueline Gold.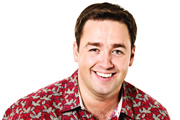 Comedian Jason Manford is to host a new ITV comedy game show in which couples will fight to win a holiday.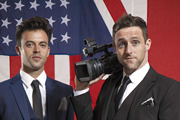 Hit BBC Three satirical prank show The Revolution Will Be Televised returns to screens in October, and has now taken on the American establishment.