British Comedy Awards 2009 - Results
Saturday 12th December 2009 @ 11:15pm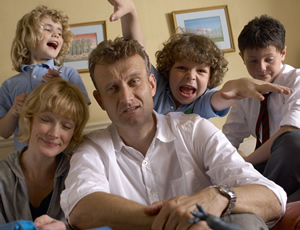 BBC One sitcom Outnumbered was the big winner at the 2009 British Comedy Awards. The show was named Best Sitcom as well as best overall comedy, plus eight-year-old Ramona Marquez won the female newcomer award. TV Burp also triumphed again this year, with Harry Hill claiming another two awards for the mantelpiece.

Peter Kay and Terry Wogan were honoured with special awards, but Kay seemed somewhat perturbed that the audience did not give him a standing ovation as he went collect the Outstanding Contribution award. Upon collecting the Lifetime Achievement Award, Wogan joked: "If you can stay upright and reasonably sober, they'll give you something in the end." One of the biggest rounds of applause of the night went to Father Ted and IT Crowd creator Graham Linehan, who won the Ronnie Barker Writers' Guild of Great Britain Award. Upon receiving a long standing ovation, the writer seemed a bit sheepish, remarking: "I apologise to Peter Kay."

Pulling was named Best Television Comedy Drama, which will be somewhat of an embarrassment to BBC Three, as the channel has axed the show. Meanwhile Michael McIntyre won best Stand-Up, but missed out in the two other categories he was nominated in. Armando Iannucci, on picking up an award for In the Loop, commented that there did seem to be a "slight air of hostility towards Michael McIntyre" at the ceremony.

There was also awards for Charlie Brooker, Katherine Parkinson, Simon Bird, Harry & Paul, Psychoville and Have I Got News For You at the superhero-themed ceremony hosted by Jonathan Ross. However, Mitchell & Webb and the team behind Gavin & Stacey both went away empty handed, having failed to win any awards in the categories they were nominated in.

It would probably be fair to say that there were less controversial jokes and 'moments' in the 2009 ceremonym when compared to previous years, however Frankie Boyle did deliver an eyebrow-raising joke about sex abuse, which is likely to be picked up by some Sunday tabloids.

Here are the full results from the 2009 British Comedy Awards...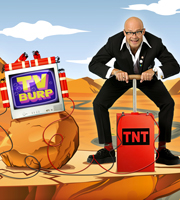 Best Male Comedy Newcomer
Charlie Brooker (for You Have Been Watching)

Best Female Comedy Newcomer
Ramona Marquez (for Outnumbered)

Best Comedy Entertainment Programme
Harry Hill's TV Burp

Best Sitcom
Outnumbered

Best New British Television Comedy
Psychoville

Best Comedy Panel Show
Have I Got News For You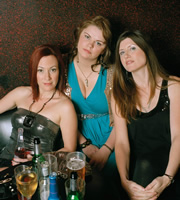 Best Television Comedy Drama
Pulling

Best Sketch Show
Harry & Paul

Best Television Comedy Actress
Katherine Parkinson (for The IT Crowd)

Best Television Comedy Actor
Simon Bird (for The Inbetweeners)

Best Comedy Entertainment Personality
Harry Hill (for Harry Hill's TV Burp)

Best Comedy Film
In the Loop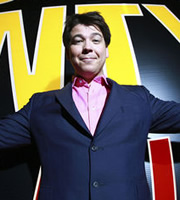 Best Live Stand-Up Performer
Michael McIntyre

Best British Comedy 2009
Outnumbered

Outstanding Contribution to British Comedy
Peter Kay

Ronnie Barker Writers' Guild of Great Britain Award
Graham Linehan

British Comedy Lifetime Achievement Award
Sir Terry Wogan

(Nomination List)
Latest News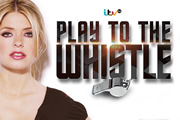 Holly Willoughby has signed up to present Play To The Whistle, a new comedy panel show for ITV focused on the world of sport.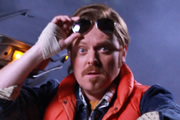 The character Keith Lemon is to star in a one-off special on ITV2 celebrating the 30th anniversary of the first Back To The Future film.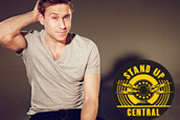 Russell Howard's Stand Up Central, which launches in April, will feature guests including Doc Brown, Katherine Ryan and Joe Wilkinson.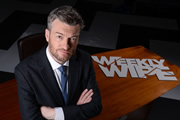 Charlie Brooker will return to BBC Two in the run-up to the May General Election with a new Wipe special focusing on the political campaign.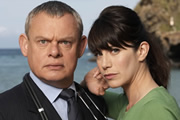 Martin Clunes and the rest of the Doc Martin cast are now in Cornwall to film Series 7 of the hit ITV comedy drama.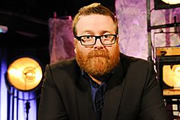 Frankie Boyle will follow the popularity of his 2014 Scottish independence referendum special with a new iPlayer programme about the May General Election.