Red Dwarf S10 for Dave
Sunday 11th October 2009 @ 6:10pm
Following on from yesterday's news of a 10th Red Dwarf (our guide) series, Robert Llewellyn - aka Kryten - has clarified that scripts have been commissioned by UKTV with a view to broadcast on their male-oriented digital channel Dave.

The station was responsible for the show's resurrection for a three-part 9th series earlier this year, more than 10 years after the original BBC Two series had ended. The new episodes followed a decade of speculation about a possible Red Dwarf film amongst the show's legions of followers internationally, and Dave's own successful repeats of Series 1-8 in the past few years.

As was the case with Series 9, the new scripts will be written by Doug Naylor, who created and wrote the series with long-term writing partner Rob Grant in the late 1980s. However, at the time of publishing this article a decision on whether they will make it to production does not appear to have been taken.

The UKTV network is a joint venture between BBC Worldwide and what is now the content division of Virgin Media.

Read Robert Llewellyn's Twitter update.
Latest News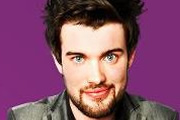 Jack Whitehall is to host Feeling Nuts, a one-off Channel 4 comedy show which aims to help spread understanding of the risks of testicular cancer.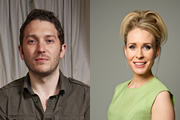 Jon Richardson has asked his girlfriend - fellow stand-up comedian Lucy Beaumont - to marry him. She has accepted his proposal.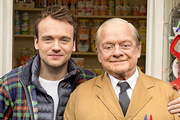 A full series of Still Open All Hours is now filming with cameras rolling in Doncaster. All the main cast from the Christmas special are due to return.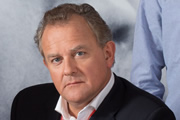 W1A, the sitcom which mocks the BBC's management culture, is to return for a second series in 2015.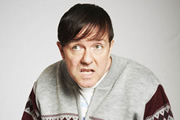 Ricky Gervais says he will stick to his "usual formula of two series and a special" for his Channel 4 show Derek, signalling the show will end soon.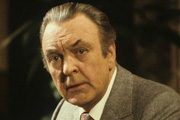 Acclaimed actor Sir Donald Sinden CBE, star of sitcoms Never The Twain and Two's Company, has died at the age of 90.