Red Dwarf S10 for Dave
Sunday 11th October 2009 @ 6:10pm
Following on from yesterday's news of a 10th Red Dwarf (our guide) series, Robert Llewellyn - aka Kryten - has clarified that scripts have been commissioned by UKTV with a view to broadcast on their male-oriented digital channel Dave.

The station was responsible for the show's resurrection for a three-part 9th series earlier this year, more than 10 years after the original BBC Two series had ended. The new episodes followed a decade of speculation about a possible Red Dwarf film amongst the show's legions of followers internationally, and Dave's own successful repeats of Series 1-8 in the past few years.

As was the case with Series 9, the new scripts will be written by Doug Naylor, who created and wrote the series with long-term writing partner Rob Grant in the late 1980s. However, at the time of publishing this article a decision on whether they will make it to production does not appear to have been taken.

The UKTV network is a joint venture between BBC Worldwide and what is now the content division of Virgin Media.

Read Robert Llewellyn's Twitter update.
Latest News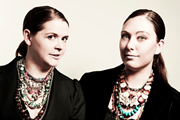 Radio 4 has ordered a second series of Trodd En Bratt Say 'Well Done You', the sketch show written by and starring Lucy Trodd and Ruth Bratt.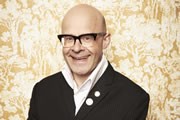 Harry Hill is to star in Professor Branestawm, a BBC One family comedy drama adapted by Charlie Higson from Norman Hunter's classic children's books.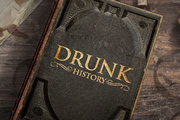 Comedy Central UK is to pilot a British re-make of hit American comedy format Drunk History. Jimmy Carr will provide the voice over.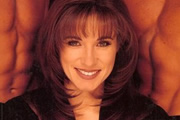 ITV is developing Good Vibrations, a TV comedy based on the autobiography by Ann Summers boss Jacqueline Gold.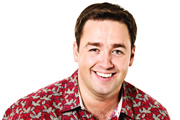 Comedian Jason Manford is to host a new ITV comedy game show in which couples will fight to win a holiday.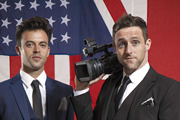 Hit BBC Three satirical prank show The Revolution Will Be Televised returns to screens in October, and has now taken on the American establishment.