Brendan O'Carroll working on two Mrs Brown's Boys spin-off films
Friday 20th June 2014 @ 12:43pm by
Aaron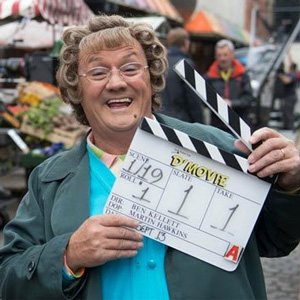 Mrs Brown's Boys creator and star Brendan O'Carroll has revealed that he is already working on two new films.

The scripts are spin-offs from Mrs Brown's Boys D'Movie, which opens in cinemas across the UK next week (Friday 27th June 2014).

Mrs Brown's Boys D'Movie sees Moore Street market-trader Agnes Brown find her livelihood under threat from a ruthless developer. She and her family embark on a campaign to save her stall, aided as only the Browns will be by a motley troop of blind trainee Ninjas, an alcoholic solicitor, and a barrister with Tourette syndrome.

The first spin-off, entitled Wash And Blow, would - if produced - see O'Carroll take on the role of salon owner Mario, focusing on the hair-dressing work of Mrs Brown's son Rory, and his husband, Dino.

A second film focuses on Mr Wang, a new character introduced in the upcoming movie, and would star O'Carroll in the title role, running a detective agency aided by Dermot Brown and Buster Brady.

The role of Mr Wang was originally intended for comedy star Burt Kwouk OBE, best known as Last Of The Summer Wine's Entwistle and Cato in Peter Sellers's Pink Panther movies, but at 83 he was reportedly not able to travel for location filming in Dublin.

During rehearsals, O'Carroll took over reading the role, after which producer Stephen McCrum and his real life son, Danny O'Carroll, who plays Buster Brady, both urged him to take the role in the film, the BBC report.

"But I said, 'You can't take the piss out of a Chinese person. If you are going to take the piss out of a Chinese person, you have to have someone Chinese playing the part.'," O'Carroll said.

"So I thought, I'll play the part of a guy, who wants to be Chinese; who thinks he's Chinese; who dresses like he's Chinese; but all he does is deliver Chinese. But he's convinced he's Chinese! And out of that came Mr Wang."

O'Carroll added, "I never laughed so much as the days I played Mr Wang. There's things Mr Wang can say that nobody else can say.

"That's one of the tricks of Mrs Brown. Mrs Brown gets away with saying things that I would never get away with - not as a man."

Here is the trailer for Mrs Brown's Boys D'Movie:



In the below clip, from Friday's Graham Norton Show, O'Carroll talks about using his real friends and family as cast members in Mrs Brown's Boys.


Our Guide to 'Mrs. Brown's Boys D'Movie'
Latest News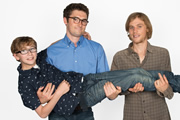 Series production has commenced on Brotherhood, Comedy Central UK's first studio audience sitcom. Johnny Flynn and Ben Ashenden star.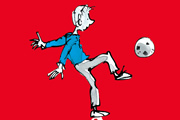 Jennifer Saunders, Tim McInnerny, Meera Syal and Steve Spiers are amongst the cast for David Walliams's festive comedy The Boy In The Dress.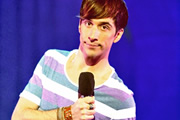 Stand-up comedian Russell Kane will appear alongside Joe Thomas in a new British rom-com film, marking his first screen acting role.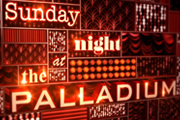 ITV will return to the London Palladium in 2015 for a second revived series of the comic variety format.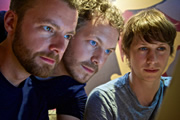 Prolific British comedy writing team The Dawson Brothers are working on The Spencer Tapes, a sitcom for NBC in America.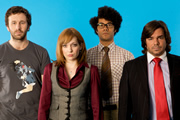 A second attempt is to be made to re-work Channel 4 sitcom The IT Crowd for American audiences. Scrubs creator Bill Lawrence is working on a NBC pilot.