Sky Living order a fourth series of Mount Pleasant
Thursday 6th March 2014 @ 2pm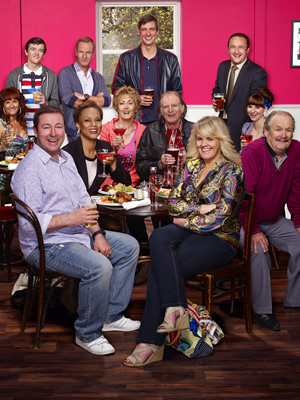 Sky Living has announced that it has ordered another series of Mount Pleasant.

The comedy drama, which focuses on a couple and their friends and family, has so far run for three series. Today Sky confirmed it has been given the go ahead for a fourth run of episodes to be made.

Sky's Antonia Hurford-Jones says: "We're thrilled that Mount Pleasant is returning for a fourth series. With its rich mix of colourful characters and great storylines, the show is a big hit with our customers and this series promises to be better than ever."

Sally Lindsay and Daniel Ryan will reprise their roles as Lisa and Dan Johnson, and the new series will see the characters' lives turned upside down by the arrival of their first baby.

Just as the newest member of the Johnson clan makes its debut, Dan's wayward younger brother makes an unexpected entrance. Daniel Ings (Pete Versus Life, The Café) will play the role of Robbie, with Naomi Bentley (White Van Man, Great Night Out) joining the cast as Angie, Fergus and Lisa's new PA.

Sky adds: "Elsewhere more secrets come to the surface when Bradley's (Nigel Harman) past catches up with him and he's forced to make a trip to "take care of business." With handsome Greg (Adrian Bower) secretly employed by Bradley as a 'minder' for Tanya (Samantha Womack) and Ella (Nicola Millbank) what could possibly go wrong? Meanwhile, Fergus (Neil Fitzmaurice) struggles as Denise's (Ainsley Howard) career as a model goes from strength to strength, and Roger (James Dreyfus) and Bianca (Sian Reeves) become unlikely housemates."

Paula Wilcox, Bobby Ball and George Sampson will also return for the new series. The episodes will be overseen by lead writer Mark Brotherhood.

Sky's Head Of Comedy Lucy Lumsden says: "We're very pleased that the much-loved Mount Pleasant will be back for a fourth series later in the year on Sky Living. It's been a joy seeing the cast reunited and welcoming some new faces. Fans of the show have a treat in store."

Sophie Clarke-Jervoise from producers Tiger Aspect adds: "Mount Pleasant and its family of witty, warm and much-loved characters has established itself firmly as one of Sky Living's most popular series and it's a huge opportunity to be given a fourth run - this time the stories are even bigger and bolder!"

The new series is now in production, and will be broadcast later this year.

In the below video, linked to the last series, the stars describe the show:


Latest News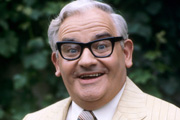 The BBC has announced the creation of an annual Ronnie Barker Comedy Lecture, named in honour of the late writer and actor, and intended to address key current themes in British comedy.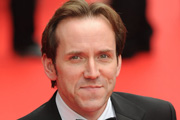 Ben Miller will be reunited with the writers of The Worst Week Of My Life, Mark Bussell and Justin Sbresni, for new BBC One sitcom I Want My Wife Back.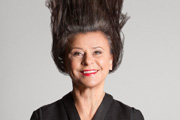 Comedian Tracey Ullman, whose 1980s US series gave birth to The Simpsons, is to make a brand new series for the BBC, more than 30 years since last working for the corporation.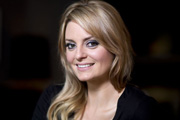 Morgana Robinson has been awarded her own sketch show pilot for BBC Two. Morgana & Friends will explore the world of celebrity both on and off camera.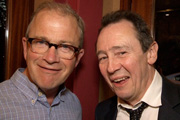 BBC Two has confirmed it has commissioned a one-off programme celebrating the 25-year working partnership of Harry Enfield and Paul Whitehouse.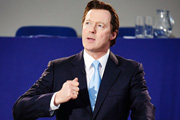 Rory Bremner will follow up his Coalition Report programme with an Election Report special after May's General Election.