Rowan Atkinson working on new animated Mr Bean series
Wednesday 22nd January 2014 @ 12:14pm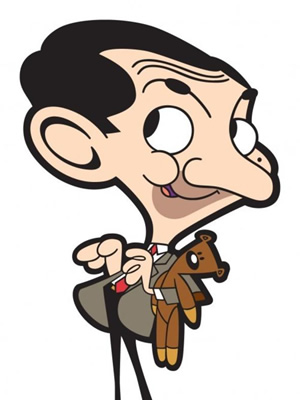 13th February Update: CITV has bought the UK rights for this series.

Rowan Atkinson is understood to be working on a new animated cartoon series featuring his world-famous Mr Bean character.

Trade magazine Broadcast reports that the comedian is working with Endemol Beyond to create a new run of short-form videos, for initial distribution via the internet and possible television broadcast this autumn.

The new series is expected to be available worldwide, capitalising on Mr Bean's success as one of the world's best-known comedy characters. The original near dialogue-free television episodes, which were first broadcast by ITV between 1989 and 1995, have been seen in more than 200 countries, cementing the character's global popularity.

The extent of the Mr Bean brand's international success was recently demonstrated when the official Facebook page passed the 50 million 'likes' milestone. Rowan Atkinson was also picked to represent British comedy in the London Olympic Games opening ceremony in summer 2012, which was watched by an estimated worldwide television audience of nearly 1 billon.

This will be the second cartoon series featuring Mr Bean. The production company behind the original television series, Tiger Aspect, developed three animated series between 2002 and 2004 for ITV. The 52 episodes featured characters from the original live action series, including Mr Bean (pictured), Teddy and the mysterious un-seen Reliant Supervan driver, alongside new characters including Mrs Wicket, Bean's landlady, who owned an evil cat called Scrapper.

The new run of episodes is expected to launch on the Mr Bean YouTube channel. The account was relaunched last year with a wealth of classic clips from the show, and has now built up over 1 million subscribers.

Broadcast notes that Endemol, which bought Tiger Aspect in 2009, has yet to officially comment on its plans, but it is known the production network is committing £25m to developing more content for the internet.

Endemol Group president Tim Hincks has talked about producing more content for different mediums, saying: "It's a cultural shift about getting closer to the audience and it's also about scale and how you create content for an audience that comes to it in many different ways," adding: "TV is still extraordinarily powerful but the idea here is to spend the money bridge between the two worlds, online and traditional television."

More details on the new Mr Bean series is expected later in the year, ahead of a launch in the autumn.

A thus-far complete Bean collection, including all live-action and cartoon episodes, plus two hit feature films, is now available to buy on DVD.

Here is a popular clip from the original Mr. Bean TV series:



And here is a clip from the earlier animated series:


Latest News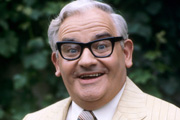 The BBC has announced the creation of an annual Ronnie Barker Comedy Lecture, named in honour of the late writer and actor, and intended to address key current themes in British comedy.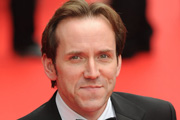 Ben Miller will be reunited with the writers of The Worst Week Of My Life, Mark Bussell and Justin Sbresni, for new BBC One sitcom I Want My Wife Back.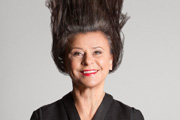 Comedian Tracey Ullman, whose 1980s US series gave birth to The Simpsons, is to make a brand new series for the BBC, more than 30 years since last working for the corporation.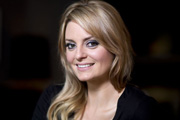 Morgana Robinson has been awarded her own sketch show pilot for BBC Two. Morgana & Friends will explore the world of celebrity both on and off camera.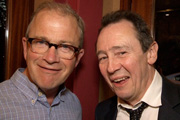 BBC Two has confirmed it has commissioned a one-off programme celebrating the 25-year working partnership of Harry Enfield and Paul Whitehouse.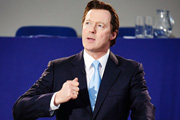 Rory Bremner will follow up his Coalition Report programme with an Election Report special after May's General Election.