Channel 4 orders Christmas special of Man Down
Friday 23rd August 2013 @ 7:39pm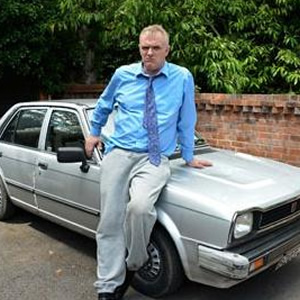 Channel 4 is showing strong commitment to new sitcom Man Down by ordering a Christmas special before the first episode has been broadcast.

Man Down is written by and stars Greg Davies, the comedian and actor perhaps best known for playing Mr Gilbert in The Inbetweeners.

The comedy, which has been described by the channel as "laugh out loud funny", is due to air in the autumn. It follows the story of school teacher Dan, played by Greg Davies. The character is described as a childish idiot trapped in an adult's life, and the sitcom is said to be semi-autobiographical. Davies was a teacher in real life before moving into a career in comedy.

Dan is described as having "crushing character flaws, a uniquely dysfunctional set of friends, a teaching job he loathes, and a wilfully insane father conspiring to keep this man down."

As announced previously, The Young Ones and Bottom star Rik Mayall will play Dan's father in the comedy.

BroadcastNow reports that Channel 4's head of comedy Phil Clark has now ordered a 30-minute festive edition of the comedy from production company Avalon Television to complement the six episodes already filmed.

Greg Davies has joked in the past that he looks like "a fat, taller version of Rik Mayall". Following a screening of the opening two Man Down episodes at the Edinburgh International Television Festival, Davies told the audience: "As we developed it, we joked, 'we'll just get Rik Mayall to play my Dad.' He said yes, I couldn't fucking believe it. He was surprisingly professional. He learned his lines and wanted to talk about motivation. I had to bullshit him."

Man Down starts on Channel 4 next month. Greg Davies is also set to star in a second series of BBC Three sitcom Cuckoo, which has been recommissioned for 2014.
Latest News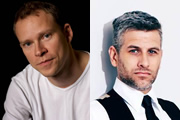 Robert Webb and Terry Mynott will star in The King's Men, a new Radio 2 sitcom pilot written by Mynott and Arthur Mathews.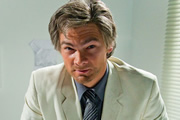 Radio 2 is making The Peterford Golf Club, a new sitcom written by and featuring Horrible Histories star Simon Farnaby.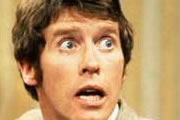 Classic BBC sitcom Some Mothers Do 'Ave 'Em could return to screens for new episodes in 2016.
Filming has begun on the third, highly-anticipated Bridget Jones film, to be entitled Bridget Jones's Baby.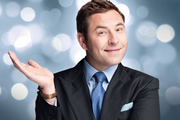 The next adaptation of David Walliams's childrens' books will be Billionaire Boy, starring John Thomson, Catherine Tate, James Fleet, Rebecca Front and Warwick Davis.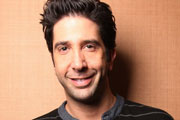 Friends alumnus David Schwimmer will co-star with Julia Davis and Nick Mohammed in their new Channel 4 sitcom, Morning Has Broken.