Chris Langham to star in online comedy
Saturday 20th July 2013 @ 12:11pm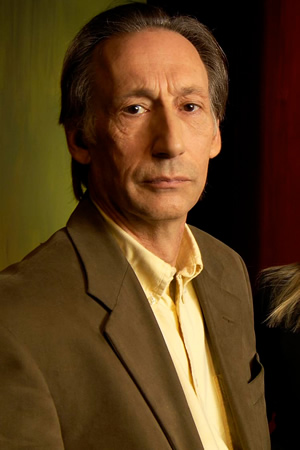 Story update: Lee Otway has withdrawn his support. He emphasises he never met Langham during the project - Langham's part was recorded in post-production. The show is now unlikely to be seen online.

Chris Langham (pictured), the comic actor jailed six years ago for child pornography offences, is to take part in a new web comedy project.

Lee, which takes the form of a mockumentary, will be published in August. The project stars former Hollyoaks actor Lee Otway playing a fictionalised version of himself, with the former Thick Of It star Langham providing a voiceover for scenes.

The plot of Lee focuses on Otway, who is down on his luck, having had no major work since leaving the Channel 4 soap. As he struggles with his failing relationship and not being in the limelight any more, Otway agrees to allow an independent film-maker (voiced by Langham) to document his last-ditch attempt to break into Hollywood.

Lee has been written and directed by Richard John Taylor via his production company Princess Films. Taylor says: "It's absolutely hilarious but at the same time, Lee's vulnerability ultimately leads for a sincere and heartwarming finalè."

This new role for Chris Langham denotes his gradual move back into comedy performing. The actor, who wrote for series including The Muppet Show, and has a long acting CV featuring high profile programmes such as Not The Nine O'Clock News, mockumentary People Like Us, and The Thick Of It, was arrested in 2005 for downloading child pornography.

During his high profile trial at Maidstone Crown Court in 2007, Langham admitted viewing images but pleaded not guilty to being a paedophile.

Langham claimed in police interviews and during the trial that, having been abused as a child himself, he was conducting research to develop a character for a second series of Help, the BBC Two therapy-based comedy he co-wrote and co-starred in with Paul Whitehouse. However, when Whitehouse took to the witness stand he said he was not aware of any such character.

The jury found Langham guilty and he was sentenced to 10 months in prison. Detective Chief Inspector Paul Fotheringham said at the time: "There is no excuse for downloading and viewing images of child sex abuse."

In November 2007, Langham won an appeal against the length of his sentence and was released after serving three and a half months. However, on returning home he found no work opportunities presented themselves.

His first screen acting appearance since being released was two years ago, in the low-budget 2011 British film Black Pond. In an interview with the Guardian at the time, he said "If people think I should do longer of not being allowed back in the room, as it were, then that's not my choice, it's their choice, and I have to respect it. Expectations are just planned resentments in my experience, so I don't do expectations any more. Some people will think it's probably not an idea to be in my orbit until the dust settles and it's all right."
Latest News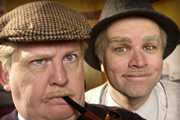 Still Game, the hit Scottish sitcom starring Greg Hemphill and Ford Kiernan, is set to return to the BBC.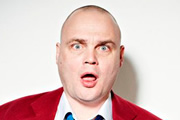 A group of comedians including Al Murray and Andi Osho will take over an entire advert break during ITV's soap opera Emmerdale.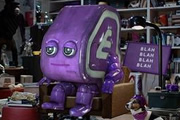 E4 has ordered Bad Robots, a hidden camera show in which various electronic machines are rigged up to prank members of the public.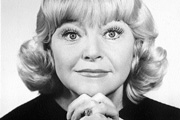 Prolific actress Dora Bryan, who featured in comedies as diverse as Catterick, dinnerladies, and Carry On Sergeant, has died.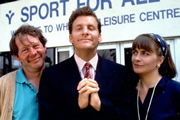 Chris Barrie has expressed an interest in starring in a revival of the hit 1990s BBC sitcom The Brittas Empire.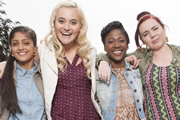 Filming has started on Series 3 of BBC Three sitcom Some Girls.