New sitcom Mummy's Boys to be piloted
Tuesday 18th June 2013 @ 2:41pm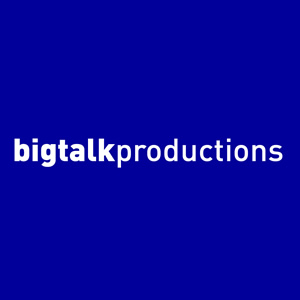 A new sitcom pilot about two 20-something brothers who must raise their younger brother is to be piloted in front of a studio audience later this month.

Mummy's Boys follows 25 year-old Dan and 22 year-old Toby as they struggle to bring up their younger brother, 13 year-old Jamie.

The premise is described as follows: "When their mother passes away, Dan and Toby become surrogate parents for their little brother. Dan is anxious and a little uptight, a sarcastic joker who would do anything for his brothers. He does his best to give morose little Jamie the upbringing he deserves, but Toby isn't going to make it easy.

"A na´ve sweetheart with an eye for the ladies, Toby is as far from a responsible adult as you can be. His current projects include persuading Jamie's beautiful school teacher Miss Pemberton to sleep with him a second time and bringing the cape back to the modern wardrobe."

It continues: "Will the boys get nagging aunt Debbie off their backs, by proving they can keep Jamie alive? Will Dan ever figure out where he stands with his sexy livewire boss Poppy? And will Toby get through the day without burning the flat down? One thing is for sure: the boys will have to rely on each other since, well, that's all they've got."

The project is currently being kept under wraps but The British Comedy Guide understands that Big Talk Productions are behind the show, for a digital channel. The company's other current credits include Rev, Friday Night Dinner, Him & Her and forthcoming films The World's End and Cuban Fury, but Mummy's Boys would be their first ever studio sitcom.

Casting sessions for Mummy's Boy were held in April, but the cast and crew list has yet to be confirmed. It is also unknown which channel the pilot is being produced for, but it will be recorded at The London Studios on the South Bank.

The pilot for Mummy's Boys will be filmed on Friday 19th July 2013. To apply to be in the audience see our free tickets page

Update, Thursday 20th June: Comedy Central have now been publicly confirmed as the channel behind the show, already committing to an 8-episode run. It has been written by Patrick Carr and Paul McKenna and stars will include Gemma Chan (Fresh Meat) and Johnny Flynn (Kingdom).

Executive Producer Kenton Allen says: "Comedy Central's continued commitment to original British Comedy that can travel Internationally inspired us to develop Patrick and Paul's semi-autobiographical script as a modern multi-camera show and following a great read through we're truly delighted to be shooting the pilot with, Martin Dennis, the king of multi-camera sitcom, in the Directors seat."
Latest News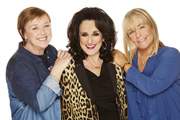 Hit sitcom Birds Of A Feather is to return for a landmark eleventh series, its second since being revived by ITV.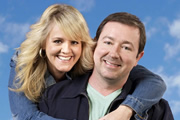 Sky Living has ordered a fourth series of Mount Pleasant, the comedy drama starring Sally Lindsay and Daniel Ryan.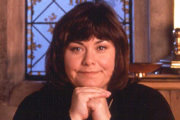 Dawn French is to perform a special Thought For The Day on Radio 4 in character as Geraldine Granger from the hit BBC sitcom The Vicar Of Dibley.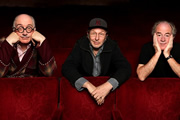 The original cast of Douglas Adams's comic sci-fi radio sitcom The Hitchhiker's Guide To The Galaxy are to reunite for a new recording.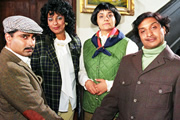 The hit BBC sketch show Goodness Gracious Me is to be resurrected for a special one off edition to celebrate 50 years of BBC Two.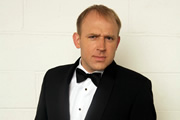 Tim Vine is to a new comedy quiz show called You Can't Say That!. The format, which involves contestants spotting trick questions, will be piloted later this month.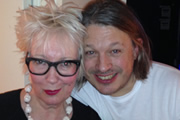 Jenny Eclair doesn't hold back. She's frank and funny in this podcast interview with Richard Herring. Listen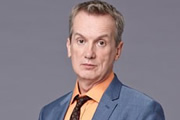 In this big interview, Frank Skinner talks about life, sitcoms, his changing comedy and art, and more. Read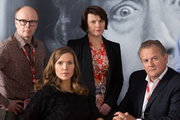 An introduction to the characters who will appear in W1A, the spin-off from hit sitcom Twenty Twelve. Read