ITV2 orders a second series of Fake Reaction
Tuesday 18th June 2013 @ 12:44pm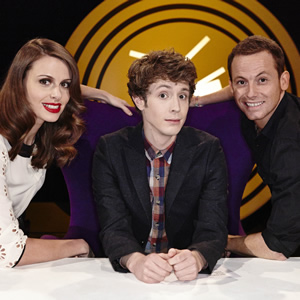 ITV2 has ordered a second series of comic entertainment show Fake Reaction.

Hosted by Radio 1 presenter Matt Edmondson, the programme sees teams trying to keep a straight face while secretly enduring anything from an electric shock to having to eat dog food.

The format is based on a hit Japanese television show that tests celebrities' 'poker faces'. For example, in a challenge seen in the first series, one of the teams must eat plates of food without making it obvious to the opposing team which of the plates consists of disguised old egg sandwiches and fish gut cake.

An eight episode first series, which was broadcast in January and February of this year, proved popular with the channel's audience, notching up peak ratings of over half a million viewers. The episodes are, at the time of writing, currently being repeated on ITV2 on Thursday nights.

Following the success of the format, ITV has now ordered a 10-episode Series 2. Filming will start this autumn, with team captains Joe Swash and Ellie Taylor signed up to reprise their roles alongside host Edmondson. 'Hot Meat', the games demonstrator character played by Matt Ralph, will also return.

Gary Chippington, from production company STV Productions, says: "We are absolutely delighted to be working with the team at ITV2 on a new series of Fake Reaction. We're looking forward to coming up with more riotous and ridiculous challenges for our celebrity guests and our regulars."

ITV's Angela Jain adds: "We're delighted that Fake Reaction is returning for a second series. With Matt's wit, Joe's unbelievable up for anything attitude and Ellie's charm, it's a great, fun watch."

The new series of Fake Reaction will be shown on ITV2 in early 2014.

In the below video, filmed at the Loaded LAFTA Awards earlier in the year, Matt Edmondson talks to the BCG team about Fake Reaction:



And in this clip, taken from the second episode, Joe Swash's mum is placed in a hot tub with two male models. It is up to the teams to work out whose mum it is by watching the contestants' facial reactions.


Latest News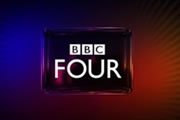 BBC Four has ordered another run of Some People With Jokes. Series 2 will feature funeral directors, dog owners and Irish people telling their favourite jokes.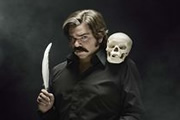 Channel 4 has ordered a second series of Toast Of London, Matt Berry's sitcom about a second rate actor.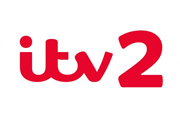 ITV2 is developing a UK adaptation of an Australian female-led sitcom called Laid, about a young woman whose ex-boyfriends start dying.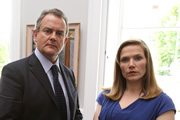 The BBC is working on W1A, a spin-off from hit sitcom Twenty Twelve which will see the characters working at the corporation.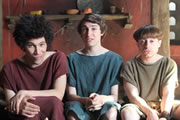 ITV2's ancient Rome based sitcom Plebs has been awarded the British Comedy Award for Best New Comedy Programme 2013.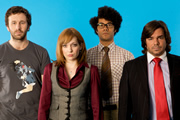 Channel 4 has scheduled a night of programming around The IT Crowd, and is asking fans to vote which episode should be broadcast with a new documentary.