ITV orders new Birds Of A Feather series
Tuesday 18th June 2013 @ 1:38am
ITV has commissioned a new series of Birds Of A Feather, the hit female-led 1990s BBC One sitcom series starring Linda Robson, Pauline Quirke and Lesley Joseph.

The commercial network has ordered eight new episodes of the show, which broadcast its last new episode in 1998. The tenth series of the sitcom will begin recording in September, and is likely to be broadcast early in 2014.

As reported in February, writers Laurence Marks and Maurice Gran had approached the BBC with a proposal to revive the series.

However, according to today's reports, which first broke via The Sun, the BBC were only interested in committing to a new Christmas special, leaving the door open for ITV to poach the format. The sitcom was originally produced by Marks and Gran's own company, Alomo, now a part of powerful production company Fremantle Media.

The Sun reporter Colin Robinson wrote: "ITV saw its chance to stage a coup and waded in, offering to make a whole series. That clinched the deal."

An ITV source told the paper: "The idea has been kicking around for a while and all the cast were up for it. Top brass heard that the writers had only been offered a one-off special at the BBC, so they decided to strike. The scripts are great and still crackling with the kind of gags that made it such a big success all those years ago. It's all very hush-hush right now but ITV are delighted that they've managed to land it."

Speaking this morning an ITV spokesperson said: "We can confirm that we have commissioned a new series of Birds Of A Feather and we're really excited to be welcoming Sharon, Tracey and Dorien to ITV. We will confirm more details in due course."

The original series ran for more than 100 episodes from 1989 to Christmas Eve 1998, telling the story of sisters Sharon Theodopolopoudos (Pauline Quirke) and Tracey Stubbs (Linda Robson), whose husbands are imprisoned together for armed bank robbery, and their man-eating next door neighbour, Dorian Green, played by Lesley Joseph. The comedy was a huge hit at the time, with audiences of over 20 million for some episodes.

The sitcom's revival has been rumoured for almost 18 months, since writer-creators Marks and Gran - whose other credits include Goodnight Sweetheart, political comedy The New Statesman and Shine On Harvey Moon - unveiled a stage version of the show, set contemporarily, some 14 years after the sisters were last seen on screen. Starring the three female leads, it played to sell out crowds across the United Kingdom during 2012, proving such a success that it has been touring again during the first half of 2013.


The last time TV viewers saw the characters, they had run out of cash and been forced to move out of Essex's leafy Chigwell to the more downmarket Hainault, in East London. The 2012 stage production saw the characters back in Chigwell, with Tracey's younger son Travis - now a teenager - having inherited his late dad's 'talent' for breaking and entering.

Lesley Joseph, talking last year about the possibility of the show returning, said: "They are in talks to bring back the television show, with the three of us. I'd absolutely love to do it."

She added: "Pauline, Linda and I have loved the stage show. It's a very unique bond that we have and it has been simply glorious to be a part of, it really has. We've had a fantastic time. We have packed out every night on the road and most evenings we've been getting a standing ovation. It's like we've never been away."

In an interview earlier this year, she commented: "People remember Birds Of A Feather so fondly because it didn't tail off at the end - the standard of the scripts didn't deteriorate. None of us would want to make a new series that was below standard."

The new series will be produced by Fremantle's scripted comedy division, Retort, and QuirkyMedia. Creators Marks & Gran will be joined by Gary Lawson and John Phelps, who also contributed significantly to Goodnight Sweetheart and the original BBC series of Birds Of A Feather.

ITV is currently investing in comedy projects as it searches to increase its audience share and complement long-running sitcom hit Benidorm, a sixth series of which is now filming in Spain.

The network has just renewed ITV2's Ancient Rome-set sitcom Plebs for a second series, and recently screened mainstream sitcoms The Job Lot and Vicious on flagship station ITV. Vicious will return for a Christmas special later this year, but other news as to the future of both programmes has yet to be confirmed.

Here's a clip from the first series of Birds Of A Feather:



The following video, from February 2012, sees the stars promoting the first tour of the stage production.



This story was updated at 11am to include the confirmation from ITV.
Our Guide to 'Birds Of A Feather'
Latest News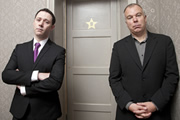 Inside No. 9, the comedy anthology series created by and starring Reece Shearsmith and Steve Pemberton, is to return to BBC Two for a third series.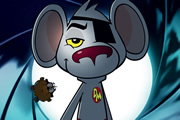 Danger Mouse is set to hit the big screen, following the classic ITV cartoon series' high-profile relaunch for CBBC.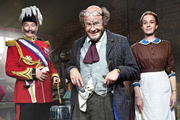 Filming is underway on The Further Adventures Of Professor Branestawm, a second episode of the show in which Harry Hill plays the famous inventor character.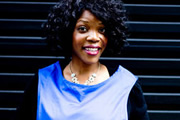 Jocelyn Jee Esien is working on a new sketch show project for BBC Radio 4. It's Jocelyn will see her portray various characters.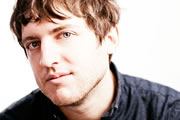 Elis James and Katy Wix are to star in Ankle Tag, a new sitcom pilot for BBC Radio 2.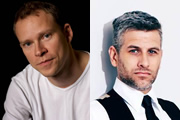 Robert Webb and Terry Mynott will star in The King's Men, a new Radio 2 sitcom pilot written by Mynott and Arthur Mathews.