Alternative Comedy Experience Series 2 line-up confirmed
Wednesday 29th May 2013 @ 12:17pm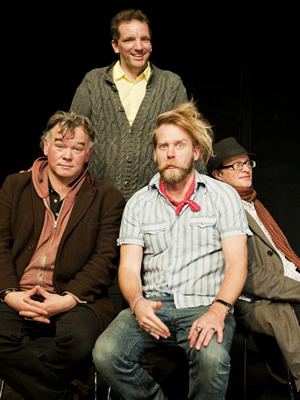 Following on from last month's news that Comedy Central has ordered a second series of its new stand-up format The Alternative Comedy Experience, the channel has now officially confirmed the commission and announced the full line-up for the series.

The second series, to be recorded in July, will consist of 10 episodes. The channel says: "The range of comedy talent due to feature in this second series reflects an ever changing and innovative scene, and includes a significant number of female comedians, making up almost half the bill."

As in Series 1 the line-up has been curated by Stewart Lee, and will include Stephen Carlin, Bridget Christie, Paul Foot, Maeve Higgins, Robin Ince, David Kay, Tony Law, Josie Long, Simon Munnery, David O'Doherty, Paul Sinha, Isy Suttie, Henning Wehn and Andy Zaltzman, all comedians who appeared in the first series.

The new acts making their debut in Series 2 include Helen Arney, Ginger & Black, Alfie Brown, Kevin Eldon, Hattie Hayridge, John Hegley, Helen Keen, Nish Kumar, Andrew Lawrence, Michael Legge, Trevor Lock, Grainne MaGuire, Liam Mullone, Kevin McAleer and Lou Sanders.

The channel confirms: "Stewart Lee will once again collaborate on the show as an executive producer and talent curator. Lee will also provide exclusive behind-the-scenes interviews with the performers, to uncover the inspiration behind their unique stand-up acts, which will be interspersed with their specially filmed live performances.

"The Alternative Comedy Experience is the only show of its kind on UK television, taking a behind the scenes look at the enduringly popular, grass-roots stand-up scene and featuring performances from some of the best genre-busting, cult-comedy performers handpicked by Comedy Central UK, including internationally acclaimed, award-winning talent."

The ten shows will be recorded in one week at The Stand Comedy Club in Edinburgh this summer, starting Monday 8th July. Tickets, priced £8, are available from www.thestand.co.uk

Although the episodes are being recorded this summer, fans of the show will have to wait until 2014 to see the shows on television. The Alternative Comedy Experience is one of a number of new original commissions by Comedy Central. The channel is also currently developing clip-based sketch show Seann Walsh World and new sitcom Big Bad World.

Talking about the return of The Alternative Comedy Experience, series creator and producer Colin Dench says: "We are delighted at how well received the show has been, both by our TV audience and the comedy fraternity as a whole. To be given the opportunity by Comedy Central to bring such a credible and uniquely funny bunch of comedy misfits together on the same bill for a TV series is a real thrill."

Comedy Central's Jill Offman adds: "As the UK's biggest supporter of live British comedy, it is imperative that we showcase the thriving and varied live comedy scene that exists in the UK. We are thrilled that Stewart Lee will be back to give viewers more insight into the world of stand-up featuring some amazing and innovative talent."

The second series of The Alternative Comedy Experience will be screened on Comedy Central in early 2014.

Below is a clip from the first series of the show, in which Tony Law jokes about Starbucks:


Our Guide to 'The Alternative Comedy Experience'
Latest News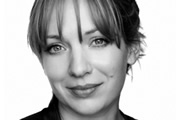 Katherine Parkinson, Stephen Tompkinson and Ralf Little are to star as mismatched housemates in a brand new sitcom pilot for ITV.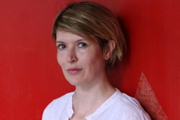 Julia Davis has written and is starring in a new pilot about a breakfast TV host for Channel 4, called Morning Has Broken.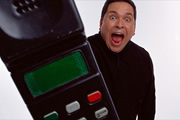 Dom Joly is reportedly having a second go at re-making his hidden camera show Trigger Happy TV for American audiences.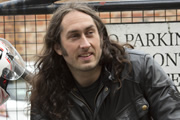 Ross Noble Freewheeling, the improvised comedy series which sees stand-up comedian Ross Noble travelling the UK, is to return to channel Dave.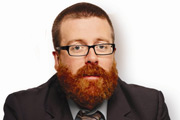 Frankie Boyle is amongst the stars talking part in a read-through for Wild Life, a new sitcom pilot about a TV documentary crew that is aiming to film wolves in Sweden.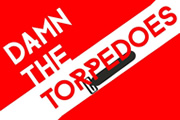 BFBS Radio, the station set up to broadcast to British armed forces around the world, is launching a new sketch show called Damn The Torpedoes!.