Isy Suttie wins Sony Radio Awards Gold
Monday 13th May 2013 @ 11:06pm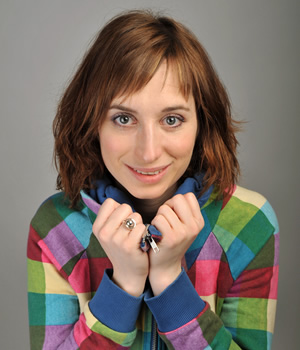 The winners of the Sony Radio Academy Awards 2013, the highly coveted honours covering audio output, have been announced.

In the Best Comedy category Isy Suttie (pictured) picked up the Gold award for her Radio 4 one-off stand-up comedy show Isy Suttie: Pearl And Dave.

The musical comedian and actor - perhaps still best known for playing Dobby in Peep Show - picked up the award at a star-packed ceremony at London's Grosvenor House Hotel this evening.

Isy Suttie: Pearl And Dave was first broadcast on Radio 4 in 2012. Based on her Edinburgh Fringe show of the same name, it is a musical stand-up show in which Suttie recounts a moving love story involving a socially awkward childhood neighbour (her first pen pal) and a 'well-bred' girl from Surrey - the titular Pearl and Dave.

Following the success of the episode, Radio 4 ordered a full series based on the same concept, Isy Suttie's Love Letters. This show was broadcast on Radio 4 Extra last month, and is now being repeated on Radio 4 in the 6:30pm slot on Tuesdays.

The Sony judges said of Isy Suttie: Pearl And Dave: "A real gem has been created. Superb writing and a brilliant performance resulted in many laugh out loud moments. A genuine storyline leaves the listener riveted; wanting to know what happens next to these fabulous characters. The songs within the programme were a delight and added a real sense of joy. All this coupled with Isy Suttie's own experiences - interwoven brilliantly into the story."

The Sony Radio Awards have been running for more than 30 years and are highly respected within the broadcast industry. The recipients of the awards, which are often dubbed the 'Oscars of Radio', are decided by industry and media professionals.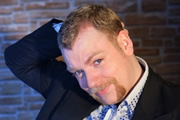 The Silver Award in the comedy category this year went to My Teenage Diary. Presented by Rufus Hound, the Radio 4 series involves comedians reading out from their early diaries.

The Radio Academy says: "The judges felt that this was a brilliant device and idea for radio comedy. The episode in this entry was expertly hosted by Rufus Hound who gave his guest, Robert Webb, the space he needed to tell the hilarious and surprisingly moving story of his teenage years. The Judges were incredibly moved by some moments in the entry, reminding us that humour and poignancy walk very closely together."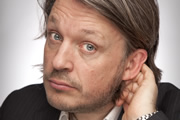 Meanwhile, Richard Herring's Leicester Square Theatre Podcast took the Bronze position. The online series, which is hosted on The British Comedy Guide, sees Richard Herring interviewing A-list comedy stars in his own unique and ramshackle way.

This is a notable win, as it is the first time - at least in recent memory - that a non-BBC programme has won in the comedy category, and it is also the first time an internet-only show has scored a win in a category otherwise comprising of shows broadcast by and produced for well-funded radio stations.

The judges' notes say: "Fantastic laughs in every minute of this entry. Infectious, the entry transported you into the theatre, and the listener gets caught up and swept away with the mood of the auditorium and audience. Great observations that will live in the memory for a very long time."

The Sony Entry for RHLSTP, featuring guests including David Mitchell and Russell Howard, can be heard here: Listen

Also nominated this year was Radio 4 sketch series John Finnemore's Souvenir Programme, which the academy described as "a fantastic example of the sketch genre. Judges were particularly impressed with the writer/performer's observations, weaving themes throughout the piece."

Plus, Meera Syal's Asian Comedy Night, a notable nomination for the minor digital station BBC Asian Network, was described by the judges as follows: "Meera Syal has been a fantastic inspiration to many, and this entry illustrated the breadth of her influence with some great new talent. Genuinely funny and heart-warming."

Elsewhere in the awards, 106 JACK FM won a Silver for Station Imaging. The south-coast based station features jokes and comic idents between songs, which are written by Steve Simms, Justin Waite, Ian Downs, Richard Johnson and Tony Cowards. The judges commented: "106 JACK FM imaging is distinctive, innovative and engaging. The station exudes fun and shows a playful sense of humour that is embedded in everything it does. Localness is incorporated to further connect with listeners, which all adds to an imaging package that reflects the spirit of the brand delivered in an original and witty way."

BBC Radio 5 Live's The Danny Baker Show was named Best Entertainment Show whilst The Today Programme took the coveted Breakfast Show of the Year title. Radio 1's Dan & Phil - aka YouTube stars Danisnotonfire and AmazingPhil - took away the Golden Headphones Award, a prize voted for by the public.

More information on the awards and a full list of winners in all 30 categories can be viewed at www.radioacademyawards.org
Our Guide to 'Isy Suttie: Pearl And Dave'
Latest News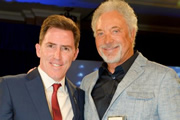 Rob Brydon is set to host a BBC Children in Need concert that will star Sir Tom Jones, and feature 'live and pre-recorded comedy pieces' about the singer.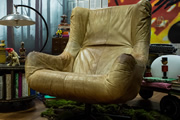 Dave has confirmed the commissioning of Crackanory Series 3, with readers set to include Back To The Future star Christopher Lloyd, Sarah Millican and Greg Davies.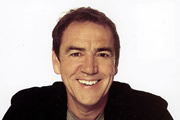 Robert Lindsay and Maureen Lipman will head up the cast of Bull, a TV sitcom set in an antiques shop.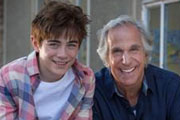 Happy Days star Henry Winkler is to return to CBBC for a third series of his comedy drama, Hank Zipzer.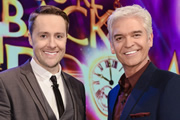 Phillip Schofield will return to ITV with four new episodes of comedy game show You're Back In The Room, in which contestants compete for cash whilst under hypnosis.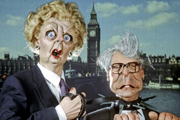 Spitting Image producer John Lloyd says he wants to bring back the satirical puppet format, possibly as an online show.