Simpsons showrunner Josh Weinstein developing UK comedy
Friday 10th May 2013 @ 1:07pm by
Aaron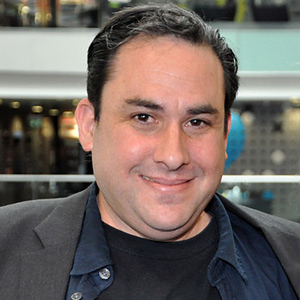 American television writer and producer Josh Weinstein is developing an adult, animated comedy series for British television audiences, it has been revealed.

Weinstein has already acted as showrunner, heading the writing team, for new CBBC comedy Strange Hill High, and is now working with the same production team to develop an original series for mature audiences.

Strange Hill High is a childrens' sitcom that uses a unique and groundbreaking mix of traditional puppetry, CGI and stop-motion animation known as Hypervynorama. Its first series debuted on CBBC this week and a second is already in production for broadcast in 2014.

Strange Hill High is produced by Altrincham-based Factory Transmedia, with whom Weinstein is now developing the new adult-orientated format.

Speaking at an event to mark the BBC's move of many services to Manchester, Phil Chalk, producer and managing directo of Factory Transmedia, described a British animated comedy series for adults as his "holy grail", but would not be drawn on the "top secret" new Weinstein project, according to trade publication BroadcastNow.

Animated comedy has somewhat of a mixed history in Britain, with Aardman's family-friendly stop-motion adventures featuring characters such as Wallace & Gromit the only notable successes.

In November, Channel 4 launched adult cartoon series Full English, produced by Los Angeles studio Rough Draft, whose other credits include The Simpsons Movie and Futurama, to almost universally negative reception.

In association with Baby Cow Productions, the channel has also experimented with cartoons based on various Viz comic strips, but none are yet believed to have progressed beyond short, online-only episodes.

It was also Channel 4 who broadcast the previous notable animated series, Bromwell High, an adult sitcom set - like Strange Hill High - in a secondary school somewhere in London. A co-production between Hat Trick Productions and Canada's Teletoon channel, 13 episodes were produced by only seven ever broadcast in Britain.

The BBC has had more mixed fortunes. It broadcast two largely well-received series of Stressed Eric between 1998 and 2000 on BBC Two, but cancelled the airing of BBC Three's Popetown in 2004 before a single episode had been transmitted, due to protests from Roman Catholic pressure groups. That series has since been released on DVD.

No further detail on the new Weinstein project is publicly known, but ITV, Channel 4 and the BBC are all known to be looking for new adult comedy hits.

Here is a trailer for the current series of Strange Hill High:



In the following clip, Blue Peter's Helen Skelton looks at how the Strange Hill High puppets work.


Latest News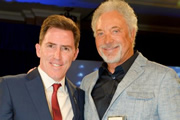 Rob Brydon is set to host a BBC Children in Need concert that will star Sir Tom Jones, and feature 'live and pre-recorded comedy pieces' about the singer.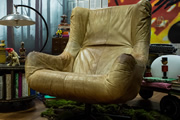 Dave has confirmed the commissioning of Crackanory Series 3, with readers set to include Back To The Future star Christopher Lloyd, Sarah Millican and Greg Davies.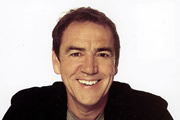 Robert Lindsay and Maureen Lipman will head up the cast of Bull, a TV sitcom set in an antiques shop.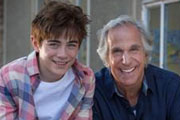 Happy Days star Henry Winkler is to return to CBBC for a third series of his comedy drama, Hank Zipzer.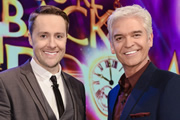 Phillip Schofield will return to ITV with four new episodes of comedy game show You're Back In The Room, in which contestants compete for cash whilst under hypnosis.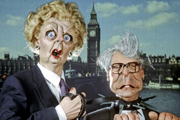 Spitting Image producer John Lloyd says he wants to bring back the satirical puppet format, possibly as an online show.