Sky releases more details on new sitcom Chickens
Tuesday 26th March 2013 @ 10:47am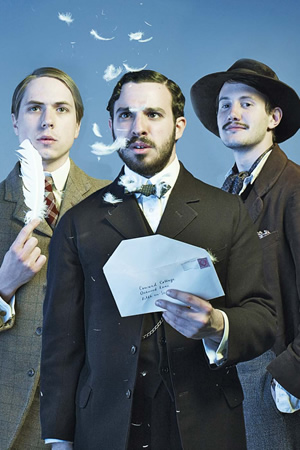 Sky1 has released more details about Chickens, its new sitcom set in the First World War.

Written by and starring Simon Bird and Joe Thomas from The Inbetweeners alongside long-term collaborator Jonny Sweet, the sitcom follows "three young men left behind in a world of women as the Nation's heroes are fighting the good fight on foreign soil."

Bird, Thomas and Sweet met at Cambridge University and, before TV stardom, previously performed together as the live comedy sketch group House Of Windsor. The trio piloted Chickens on Channel 4 in the Autumn of 2011 as part of the network's Comedy Showcase strand, however the broadcaster declined to commission a series and Sky stepped in.

The show observes the adventures of thee three young men who are staying at home rather than fighting in the Great War: George (Thomas) is a conscientious objector; Cecil (Bird) would love to be fighting for queen and country but his flat feet mean the army won't have him; and Bert (Sweet) is 'a philandering scaredicat on the run'. The trio live in a cottage together and, in the eyes of their neighbours, they're all the same: chickens.

Sky has today revealed that Barry Humphries, best known as the creator of Dame Edna Everage, will guest star in the forthcoming series as Mr Armstrong, the headmaster at the local school. Mr Armstrong thinks George, Cecil and Bert are beneath contempt but, with no other men to talk to, he takes great joy in letting them know just how pathetic he thinks they are.

Talking about joining the show, Humphries jokes: "This is a wonderful opportunity for three of the funniest and most talented men in the Northern hemisphere to work with me. I am very proud of my young supporting cast, whose names I cannot remember at the moment..."

In addition, Miranda and Smack The Pony star Sally Phillips will guest star as Miss Trimble, the village outcast whom George invites for dinner, much to the disgust of Cecil and Bert.

In the pilot, George struggled to keep his engagement to Winky (Sarah Daykin) alive as she tried to deal with the embarrassment of being so closely associated to a man not seen to be doing his duty, whilst Bert's brief encounter with Cecil's sister, Agnes (Emerald Fennell), left him wanting more despite being treated with complete disdain.

Amongst Agnes's gang are Gracie (Louise Ford), her best friend; Dot (Amy Dawson), the barmaid at The Cock and Bull; Hesta (Vicki Pepperdine), the matriarch of the village; and Gladys (Eileen Davies), a foul-mouthed OAP who lives in the woods.

When the series premieres it will observe as the entire village continues to scorn George, Cecil and Bert, including young mother Nellie (Emma Fryer), whilst they attempt to be accepted back into society.

Filming on the six-part series began earlier this month, in studios and on location in Essex. The director is Ben Palmer (The Inbetweeners) and the producer is John Rushton (The Royle Family, Hunderby).

The three writers and stars say: "We're incredibly excited to be making Chickens for Sky 1 HD. It's a privilege to work alongside such a brilliantly funny cast and hugely talented crew."

Chickens will be shown on Sky1 in the Autumn.

Below is a clip from the 2011 Channel 4 pilot:


Latest News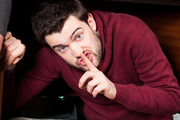 Sarah Solemani, Mathew Horne and Harry Enfield have now all been confirmed to be appearing in The Bad Education Movie.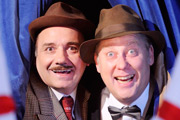 Vic Reeves and Bob Mortimer will tour the country later this year with their Poignant Moments show, celebrating 25 years of their double-act.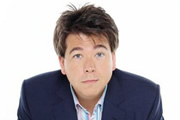 Channel 4 has confirmed a sixth year of its Comedy Gala fundraiser in aid of Great Ormond Street Hospital for Children.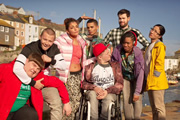 Jack Whitehall has confirmed that his hit BBC Three sitcom Bad Education is to become a movie. Filming is now underway in Cornwall.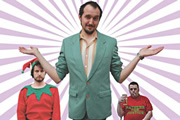 Funz And Gamez, the award-winning live comedy show hosted by Phil Ellis, is to be piloted as a TV show by the BBC.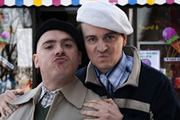 BBC Scotland has unveiled its comedy plans for 2015. They include a full series for Two Doors Down, and the return of Burnistoun and Scot Squad.