Rowan Atkinson's Comic Relief sketch attracts complaints
Tuesday 19th March 2013 @ 9:17pm by
Aaron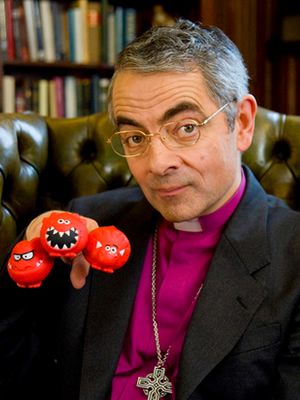 A Comic Relief sketch starring Rowan Atkinson has attracted more than 2,200 complaints.

Lasting just 3 minutes, the short sketch saw Atkinson play a fictional new Archbishop of Canterbury. The unnamed character was presented as earnest, approachable and jovial, if not slightly bumbling, confusing Comic Relief and the BBC's other charity event, Chlidren In Need, on a number of occasions.

Broadcast before the 9pm watershed, the sketch referenced "shagging" and "the F-word". Reportedly, some three quarters of the complaints were related to the language used in the sketch.

The rest of the complaints were regarding the religious nature of some of the fictional Archbishop's comments, including that boy band One Direction remind Jesus of the Disciples. It was also stated that praying doesn't work, but is a good cure for insomnia.

A statement released by the BBC this evening states that the corporation "did not mean to cause any offence" with the broadcast, which was "intended to amuse and entertain". However, the sketch has been cut from the version of the Comic Relief broadcast found on catch-up service iPlayer.

A Call The Midwife sketch broadcast shortly beforehand and starring Miranda Hart also attracted a significant number of complaints. From a peak of more than 12 million people during almost 7 hours of programming, less than 3,000 complaints have been received by the BBC in total.

The contentious Archbishop sketch has been shared by fans on YouTube:


Latest News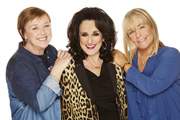 Hit sitcom Birds Of A Feather is to return for a landmark eleventh series, its second since being revived by ITV.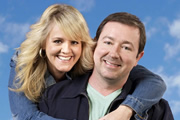 Sky Living has ordered a fourth series of Mount Pleasant, the comedy drama starring Sally Lindsay and Daniel Ryan.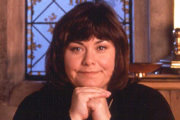 Dawn French is to perform a special Thought For The Day on Radio 4 in character as Geraldine Granger from the hit BBC sitcom The Vicar Of Dibley.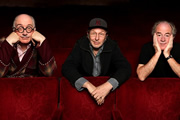 The original cast of Douglas Adams's comic sci-fi radio sitcom The Hitchhiker's Guide To The Galaxy are to reunite for a new recording.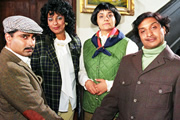 The hit BBC sketch show Goodness Gracious Me is to be resurrected for a special one off edition to celebrate 50 years of BBC Two.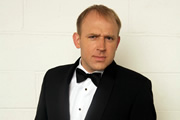 Tim Vine is to a new comedy quiz show called You Can't Say That!. The format, which involves contestants spotting trick questions, will be piloted later this month.