Fresh Meat and Peep Show films in development
Wednesday 13th March 2013 @ 1:44pm by
Aaron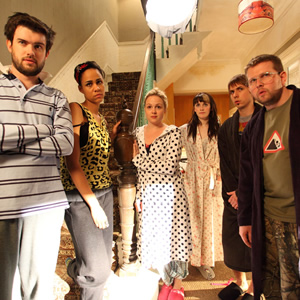 The co-creator of hit Channel 4 comedy drama Fresh Meat (pictured) has revealed that ideas are being developed for a potential movie adaptation.

Speaking at an industry event, Sam Bain, who created the university-based series alongside long-term writing partner Jesse Armstrong, also revealed that a film version of their sitcom hit Peep Show has been under discussion - but that of the two projects, a Fresh Meat movie would be more likely to happen first.

Bain said: "The challenge with a film - and we're wrestling with this at the moment so we don't have any answers - is that you want it to be bigger but you also don't want to destroy the essence of the show you've created. We don't want it to feel like they've stopped being the characters from Fresh Meat so it's a difficult balance to get right."

The news comes amidst growing interest in the British comedy film genre following the runaway success of 2011's The Inbetweeners Movie. A big screen Alan Partridge caper is currently being filmed on location around Norfolk (Alan Partridge: Alpha Papa), whilst a movie version of BBC sitcom hit Mrs Brown's Boys is to be produced later this year.

Other projects to have been mooted include film versions of Absolutely Fabulous and Miranda.

Peep Show, starring comedy duo Robert Webb and David Mitchell is already set to return to television for a ninth series, whilst a third run of Fresh Meat is also in production, starring Jack Whitehall and Greg McHugh, Kimberley Nixon, Joe Thomas, Charlotte Ritchie and Zawe Ashton.

Plans for a Fresh Meat spin-off series following the female students seeking life and work in London post-graduation are also under way.

A spokesperson for Objective Productions, the company behind both Fresh Meat and Peep Show, told trade publication Screen Daily today: "Plans for a movie version of Fresh Meat are under discussion but they're still at a very early stage.

"Peep Show has already been commissioned for a ninth Channel 4 series so currently any suggestion of a movie is purely speculative. But it's possible both projects could come to fruition sometime in the future, in which case we would be delighted."

Writers Jesse Armstrong and Sam Bain join the Fresh Meat cast in a live question and answer session in the following video, recorded at an event to premiere the comedy drama's second series last Autumn.


Latest News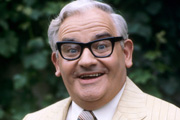 The BBC has announced the creation of an annual Ronnie Barker Comedy Lecture, named in honour of the late writer and actor, and intended to address key current themes in British comedy.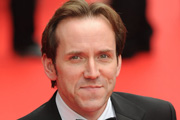 Ben Miller will be reunited with the writers of The Worst Week Of My Life, Mark Bussell and Justin Sbresni, for new BBC One sitcom I Want My Wife Back.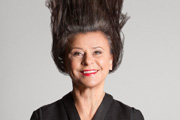 Comedian Tracey Ullman, whose 1980s US series gave birth to The Simpsons, is to make a brand new series for the BBC, more than 30 years since last working for the corporation.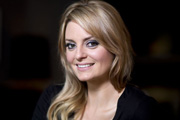 Morgana Robinson has been awarded her own sketch show pilot for BBC Two. Morgana & Friends will explore the world of celebrity both on and off camera.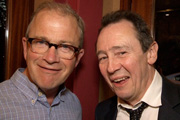 BBC Two has confirmed it has commissioned a one-off programme celebrating the 25-year working partnership of Harry Enfield and Paul Whitehouse.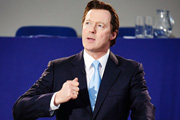 Rory Bremner will follow up his Coalition Report programme with an Election Report special after May's General Election.