David Renwick criticises meddling ITV executives
Wednesday 6th March 2013 @ 3:19pm by
Aaron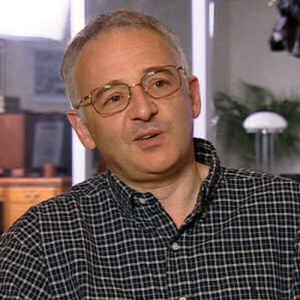 David Renwick, the prolific comedy writer behind hits including Love Soup, 1990s classic One Foot In The Grave and Jonathan Creek, has slammed the meddling of executives in the TV development process.

Renwick said yesterday that he had "walked off" Ergo, a project commissioned by ITV Studios, when executives at the TV network began meddling with the concept too much, leading to significant "creative differences".

Scripts had been completed for the 6 x 60 minute series with Robert Webb due to star as the male lead, but after Renwick left the project, ITV's Director of Television, Peter Fincham, cancelled the show completely.

"It was about a man who went back to the family home after his father had died and there were interesting possibilities, but ITV came unstuck. They wanted to concentrate more on the old father and the back-story. I believe audiences relate to the characters they see on screen and I didn't want too many flashback elements," Renwick said.

Under his own plans, the series would have seen Webb's character move into the home and live alongside his father's widow - a woman his own age. Co-star of Jonathan Creek and Love Soup, Sheridan Smith, was likely to have taken on that female lead role.

Trade publication Broadcast reports Renwick remarking: "ITV Studios were really keen for this - this was their commission. I felt I would not be doing my job properly if there was not comedy there. It was very frustrating...but I decided to move on."

Following the fall-out over the direction of the series, David Renwick explained that he had offered to sell the scripts for another writer to take over and flesh out more of the show they wanted, but "Peter Fincham pulled the plug altogether. I called their bluff and they just pulled it. It won't be coming back."

He also admitted that it may have been a "mistake" to pursue the project under ITV's drama department, although the broadcaster has almost no comedy unit at present, and expressed relief to be returning to Jonathan Creek as it was an existing, successful format that increasingly "prescriptive" commissioners and executives "can't change".

A spokeswoman for ITV told Broadcast: "ITV were keen to work with David Renwick on Ergo but when it became clear that we had different views on the direction of the series we agreed to part company."

As reported yesterday, the BBC has commissioned a brand new 3-part series of hit comedy mystery series Jonathan Creek, following management approval of a one-off special due to air this Easter. The first series for a decade, it is expected to broadcast early next year.
Latest News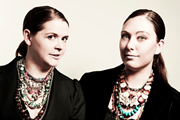 Radio 4 has ordered a second series of Trodd En Bratt Say 'Well Done You', the sketch show written by and starring Lucy Trodd and Ruth Bratt.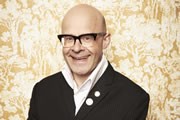 Harry Hill is to star in Professor Branestawm, a BBC One family comedy drama adapted by Charlie Higson from Norman Hunter's classic children's books.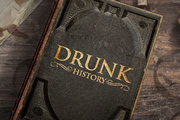 Comedy Central UK is to pilot a British re-make of hit American comedy format Drunk History. Jimmy Carr will provide the voice over.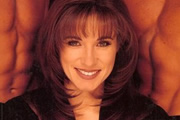 ITV is developing Good Vibrations, a TV comedy based on the autobiography by Ann Summers boss Jacqueline Gold.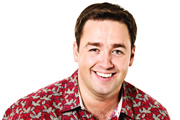 Comedian Jason Manford is to host a new ITV comedy game show in which couples will fight to win a holiday.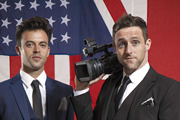 Hit BBC Three satirical prank show The Revolution Will Be Televised returns to screens in October, and has now taken on the American establishment.