Sue Perkins to host 'Name Dropping' panel show pilot
Friday 1st March 2013 @ 7:07pm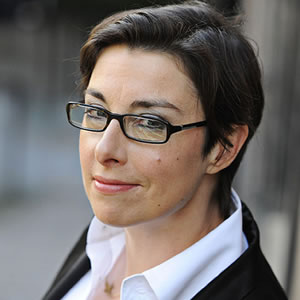 Sue Perkins is to front a panel show pilot for BBC One called Name Dropping.

The show is described as fast and funny, and "all about people with one thing in common - they all share the same first name".

Producers elaborate: "Two teams of top comedians and celebrities compete to answer tricky trivia questions about famous people from the worlds of showbiz, music, sport, politics and history and along the way unearth some truly extraordinary facts."

It is believed the format of Name Dropping has been in development for some time. In 2011 the BBC was due to pilot a show called Britain's Favourite, based around celebrities with the name Steve, but the recording was pulled at the last minute, and in 2012 Miranda Hart hosted a pilot titled And You Are...?.

The latter pilot was described as "a tongue-in-cheek panel show about people who share the same name. It's like Top Trumps with celebrities. Each week a group of famous people, with absolutely nothing in common but their first name, are reviewed and rated by a panel of fully qualified comedians."

Hart said at the time: "We've rounded up the biggest, best and weirdest Davids. We've gone back in time and found famous, infamous and plain crazy Davids. We'll be finding about David Hasselhoff's screen disasters, David Cameron's funniest secrets and how Dave Lee Roth relaxes between gigs. From Dickinson to Beckham, from Blaine to Bowie, from David Haye to King David II of Ethiopia, we'll cover them all."

Sue Perkins will host the Name Dropping pilot at BBC Television Centre on Tuesday 19th March, one of the final comedies to be recorded at the historic West London studio complex before the site undergoes redevelopment over the next few years.

Perkins is currently involved in a number of BBC shows. Her self-penned sitcom Heading Out launched this week on BBC Two, and she can be heard hosting Series 2 of panel show Dilemma on Radio 4 on Wednesdays. She is also, with double-act partner Mel Giedroyc, due to host another series of the BBC's hit cooking talent show The Great British Bake Off later this year.

Tickets to be in the studio audience for the recording of Name Dropping are available via our free tickets page

Tickets are also available for another pilot called Blow A Billion. Little is currently known about this panel show project, but the premise is described as follows: "Blow A Billion is the brand new hilarious comedy panel game featuring three household celebrity names as the host and team captains whose role is to decide which guests' method of blowing a billion is the most inventive. How would you spend a billion pounds as quickly as you could? Would you buy a football team? Maybe buy everyone in Islington a drink? Or send all the teachers in Kingston, Surrey on holiday to Kingston, Jamaica?" See our free tickets page for details.

Sue Perkins' sitcom Heading Out continues on Tuesday. Below is a preview clip in which the characters attend a team building day at a paintball centre:


Latest News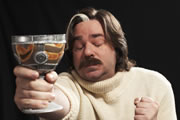 Matt Berry's Channel 4 sitcom Toast Of London has won the sitcom award at the prestigious international Rose d'Or Awards. Bridget Christie won in the radio category.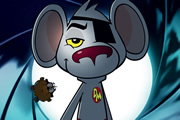 Alexander Armstrong, Kevin Eldon and Dave Lamb will voice the new series of Danger Mouse, due on CBBC next year.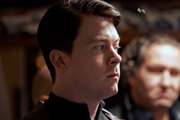 TV channel Dave has announced it has ordered Undercover, a new sitcom about a covert police officer. Daniel Rigby will take the lead role.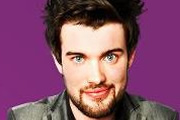 Jack Whitehall is to host Feeling Nuts, a one-off Channel 4 comedy show which aims to help spread understanding of the risks of testicular cancer.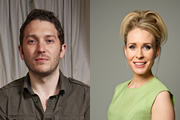 Jon Richardson has asked his girlfriend - fellow stand-up comedian Lucy Beaumont - to marry him. She has accepted his proposal.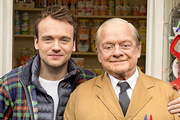 A full series of Still Open All Hours is now filming with cameras rolling in Doncaster. All the main cast from the Christmas special are due to return.