BBC angered by ITV panel show pilot
Friday 1st March 2013 @ 5:57pm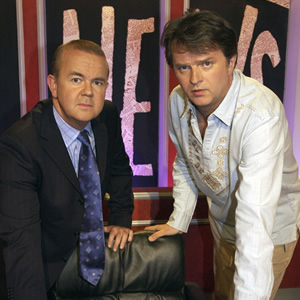 BBC executives are reportedly 'angered' that the production company behind Have I Got News For You (pictured) is now developing a topical panel format for ITV.

Hat Trick Productions, the independent outfit that devised and has produced all 44 series of HIGNFY, has created a new series for ITV1 called Good News, Bad News, a pilot for which was filmed on Tuesday.

Hosted by Jason Manford, the new show sees three guests from the world of comedy and entertainment dissecting and digesting the week's events "in a series of hilarious rounds".

With the help of the studio audience, the panellists then decide which of the week's events are 'Good News' and which are 'Bad News'. The guests who appeared in the pilot episode were Frank Skinner, Gabby Logan and Roisin Conaty.

Daily Mail reporter Dan Wootton wrote in his showbiz column: "For 23 years the BBC's Have I Got News For You has been the most popular weekly panel show on British television, with ITV failing to launch a successful competitor despite numerous attempts. But now a nasty war of words is developing after Hat Trick Productions - the independent producer of the BBC1 show run by comedian Jimmy Mulville - agreed to make a rival news panel series for ITV, angering some Beeb executives."

Wootton quotes a BBC source as saying: "It's understandable that ITV wants to try and make its own version of HIGNFY. But it's a bit of a low blow that Hat Trick has helped them do so. They're an indie producer so there are no rules against it, but it feels wrong and hasn't gone down well here."

Hat Trick told the Daily Mail that Good News, Bad News - should it be commissioned - wouldn't air in the same Friday night slot as Have I Got News For You, and argues the two shows are "significantly different".

Jimmy Mulville, Hat Trick's co-founder and Managing Director, who has acted as Executive Producer on much of HIGNFY, told Wootton: "People would say I'd lost my mind if I was going to make a show that would damage Have I Got News For You. It would be a ridiculous thing to do."

A further potential issue of contention is that both Frank Skinner and Gabby Logan are set to appear as regulars on I Love My Country, a panel show launching soon on BBC One.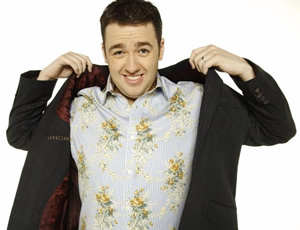 The recording of the Good News, Bad News pilot picked up an unusually large amount of media coverage as the recording took place on the evening that The Sun revealed details about host Jason Manford's private life. Writing on Facebook before the show started, the comic remarked: "Recording a topical news quiz show for itv today! That's the secret of comedy; timing!"

Good News, Bad News's development comes as ITV are gearing up the search for new comedy hits. A raft of pilot panel shows have been recorded in recent weeks - Battle Of The Ages, Chat Show Roulette, You Couldn't Make It Up and Oh What A Week! - whilst it has been confirmed that topical chat format That Sunday Night Show, hosted by Adrian Chiles, has been axed.

The network's only recent panel show success is Celebrity Juice, broadcast on digital channel ITV2. The programme, which celebrated its 100th episode last night at the start of its 9th series, continues to set high ratings. Overnight viewing figures saw the series pick up a larger audience than flagship channel ITV1, with an impressive 1.63 million viewers tuning in.

A comic game show from the same production team, Fake Reaction, finished last week having failed to achieve the same kind of audience figures, although it has proved popular enough that a second series is expected to be announced shortly.

Which - if any - of the numerous pilots ITV may commission is not expected to be announced for some time yet. Any series is likely to begin in the Autumn.

Meanwhile, Hat Trick Productions is also currently working on an entertainment format for Sky1. Help Me I'm Human is described as 'a smart and candid comedy chat show dedicated to helping us navigate our way through modern life', but was hugely derided after its pilot episode recording.

Have I Got News For You is due to return to BBC One for its 45th series on 5th April, in which it will pass the 400 episode mark.
Our Guide to 'Have I Got News For You'
Latest News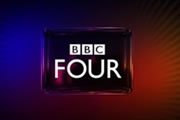 BBC Four has ordered another run of Some People With Jokes. Series 2 will feature funeral directors, dog owners and Irish people telling their favourite jokes.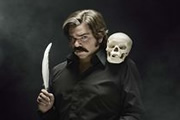 Channel 4 has ordered a second series of Toast Of London, Matt Berry's sitcom about a second rate actor.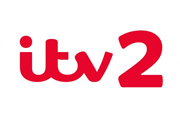 ITV2 is developing a UK adaptation of an Australian female-led sitcom called Laid, about a young woman whose ex-boyfriends start dying.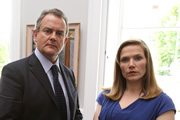 The BBC is working on W1A, a spin-off from hit sitcom Twenty Twelve which will see the characters working at the corporation.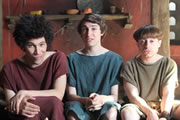 ITV2's ancient Rome based sitcom Plebs has been awarded the British Comedy Award for Best New Comedy Programme 2013.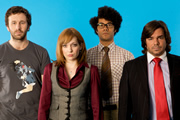 Channel 4 has scheduled a night of programming around The IT Crowd, and is asking fans to vote which episode should be broadcast with a new documentary.