Jason Manford hosting panel show pilot from HIGNFY producers
Monday 25th February 2013 @ 4:38pm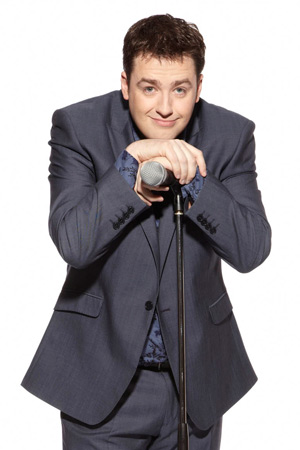 Story update, 26th February: The recording of this pilot was a 'bad news day' for Jason Manford. The show was taped as Manford hit the headlines, with The Sun revealing he had been flirting on Facebook with a woman who was not his wife. The Sun

Jason Manford has been announced as the host for Good News, Bad News, a new panel show pilot for ITV.

The topical format is being made by Hat Trick Productions, the company behind BBC One's flagship satirical panel show Have I Got News For You.

The pilot is described: "Jason Manford and three fantastic guests from the world of comedy and entertainment will dissect and digest the week's events in a series of hilarious rounds. With the help of our studio audience, they will then decide what's Good News and what's Bad News."

The pilot is due to be recorded tomorrow (Tuesday 26th February) at BBC Television Centre, with the guests including Frank Skinner and Gaby Logan.

Writing on Facebook, the host said: "I'm presenting a show called Good News, Bad News tomorrow night at the BBC in London, it's a pilot for a new panel show with me, Frank Skinner and Gaby Logan, should be a right laugh."

Both Skinner and Logan will also appear as regulars on I Love My Country, a new BBC One panel show which was recorded in December for broadcast later this season.

This is not Jason Manford's only panel show pilot. As reported last Wednesday, he is due to front a pilot for Sky1 called You And Whose Army?, and the stand-up comic will also act as a team captain on Oh What A Week!, an ITV1 pilot due to be filmed on Thursday.

Have I Got News For You is due to return to BBC One at the start of April for a 45th series.
Latest News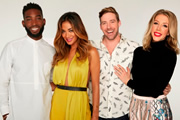 Ricky Wilson is to host a new music-based panel show for Sky1. Nicole Scherzinger and Tinie Tempah are team captains, and Katherine Ryan a regular panellist.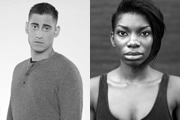 Michael Socha and Michaela Coel will lead the cast of Aliens, E4's comic drama about a group of extra-terrestrials living in a ghetto on Earth.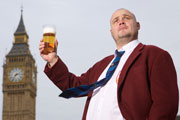 A new Al Murray sitcom is in development, which would see his Pub Landlord character become an MP.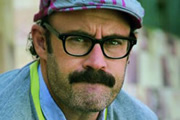 Sam Simmons has won the 2015 Foster's Edinburgh Comedy Award for Best Show. Sofie Hagen was named Best Newcomer and Karen Koren's Gilded Balloon won the Panel Prize.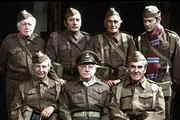 The BBC is to dramatise the story of how writers Jimmy Perry and David Croft made Dad's Army. Paul Ritter and Richard Dormer will star.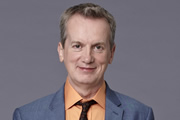 Frank Skinner and Suzy Klein will present Thank You For Being A Lovely Audience, a BBC Four documentary about how today's TV can be traced back to the heyday of live entertainment.