David Mitchell to present history of comedy series for Radio 2
Friday 22nd February 2013 @ 6:23pm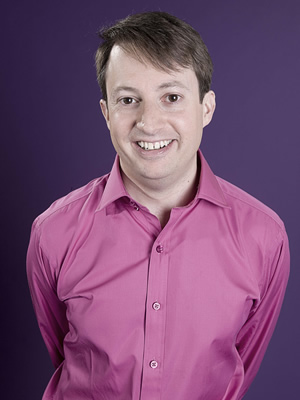 David Mitchell (pictured) is to front a radio documentary series exploring the history and development of British comedy.

Radio 2's History Of British Comedy, which starts early next month, will follow the development of modern British comedy from its roots in variety and music hall.

In the first of four hour-long episodes, Mitchell will look at innovations in music hall and the earliest developments of silent cinema, covering the years 1913 to 1938.

The second episode will see the comedian examine how radio became Britain's lifeline during World War II. Mitchell will look at how The Goon Show, Take It From Here, Variety Bandbox and numerous forces entertainment programmes became an important part of everyone's lives - and how those changes ushered in the first signs of comedy that only appealed to certain generations.

Hancock's Half Hour is expected to feature prominently in the second episode, with Mitchell looking at "a series which started on the Light Programme, ran for half an hour a week and changed how we consumed our narrative comedy forever."

Mitchell will also look at how the Variety Theatres were briefly closed during the war, but then re-opened to improve civilian morale. There will be particular focus on London's Windmill Theatre, a venue that gave many performers their big break as they attempted to entertain "inbetween the nude tableaux that the entirely male audience had come to see. Tough, yes - but it enabled performers to learn their trade in a way that wasn't available again until the arrival of comedy clubs in the 1980s."

Subsequent episodes will trace the further development of British comedy through the 1970s, the alternative comedy movement of the 1980s and the 1990s' "rock 'n' roll" comedy stars, before reaching the present day.

Radio 2's History Of British Comedy is produced by Made In Manchester, the company that has previously worked on other audio documentaries including Barbara Windsor's Funny Girls, Carry On Forever! and All Round Bob Monkhouse. The company has also produced Radio 2 tributes to Peter Sellers, Benny Hill, Dick Emery, David Frost and Tommy Cooper.

The series will begin on Radio 2 on Tuesday 5th March at 10pm.

David Mitchell also presents Radio 4 panel show The Unbelievable Truth, which is expected to return for another series later in the year. He is also a team captain on Would I Lie To You? and is currently working with double-act partner Robert Webb on Our Men, a BBC comedy drama series about a British embassy.

In other radio news, a second series of Can't Tell Nathan Caton Nothing has been commissioned; Thom Tuck Goes Straight To DVD has been given a full series following a successful pilot; Radio 4 has ordered a pilot of The Peacock & Gamble Emergency Broadcast; and stand-up Alun Cochrane has been given the green light to make a series called Alun Cochrane's Fun House.
Our Guide to 'Radio 2's History Of British Comedy'
Latest News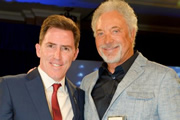 Rob Brydon is set to host a BBC Children in Need concert that will star Sir Tom Jones, and feature 'live and pre-recorded comedy pieces' about the singer.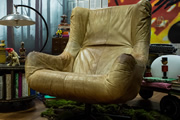 Dave has confirmed the commissioning of Crackanory Series 3, with readers set to include Back To The Future star Christopher Lloyd, Sarah Millican and Greg Davies.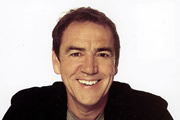 Robert Lindsay and Maureen Lipman will head up the cast of Bull, a TV sitcom set in an antiques shop.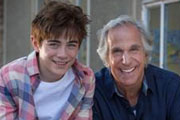 Happy Days star Henry Winkler is to return to CBBC for a third series of his comedy drama, Hank Zipzer.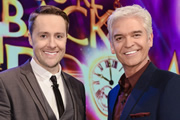 Phillip Schofield will return to ITV with four new episodes of comedy game show You're Back In The Room, in which contestants compete for cash whilst under hypnosis.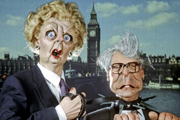 Spitting Image producer John Lloyd says he wants to bring back the satirical puppet format, possibly as an online show.