Matt Berry sitcom Toast Of London set for series
Friday 15th February 2013 @ 2:08pm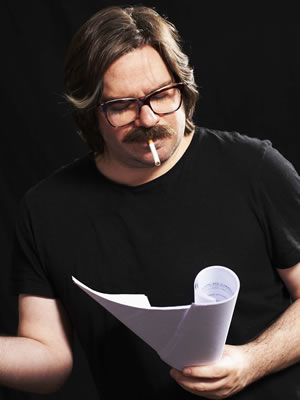 Story update, 10th May: Six-part commission confirmed. Channel 4's Rachel Springett says "We are thrilled to be making a series of Toast Of London with the exceptionally talented Arthur Mathews and Matt Berry. After appearing in The IT Crowd and Garth Marenghi's Darkplace, Matt Berry is ready for his own show; and combined with the comic brilliance of Arthur Matthews, it makes for an exciting and tantalising project - the perfect fit for comedy on Channel 4."

Toast Of London, the Channel 4 pilot starring Matt Berry as a dramatic actor, is reportedly on the brink of being given a full series.

Broadcast Now reports that the network has ordered more scripts from producers Objective Productions and is likely to commission a series of the show based on these.

A Channel 4 spokesperson told the television trade magazine: "Following on from the successful pilot in last year's Funny Fortnight, we have commissioned additional scripts for Toast Of London."

The comedy saw Berry play Steven Toast, a successful TV drama and stage actor who has committed a career faux pas by starring in a controversial new West End play. The production is considered so outrageous that Toast is frequently attacked by appalled members of the British public.

A hint the show may be about to return was first leaked via Twitter, when Times journalist Caitlin Moran posted on Wednesday: "Congratulations on the third funniest man in the world - Matt Berry aka @porksmith - for getting Toast commissioned as a series for C4."

The pilot of Toast Of London was broadcast in August 2012 as part of Channel 4's Funny Fortnight season of comedies marking the channel's 30th birthday. It was written by Matt Berry himself (Garth Marenghi's Darkplace) with Arthur Mathews, co-writer of Channel 4's most successful comedy, Father Ted.

The pilot also starred Robert Bathurst as Toast's friend Ed, Fiona Mollison as his agent Jane and Harry Peacock as rival Ray Purchase.

Scripts are routinely ordered speculatively by television channels before committing to full series commissions. If a full series is indeed ordered, Toast Of London will be the second of the Funny Fortnight pilots to progress. Before broadcast, the network had already ordered a full run of Bad Sugar, a spoof telenovela-style comic melodrama written by the creators of Peep Show. The pilot episode starred Olivia Colman, Julia Davis and Sharon Horgan.

Matt Berry, as he explained in a interview to promote the pilot, is also a painter and musician. He is currently working on a new music album, expected to be released in May.

Below is a clip from the pilot in which Toast meets incarcerated TV producer Cliff Promise (Geoffrey McGivern) in jail to audition for a part as a gay, corrupt police detective.


Our Guide to 'Toast Of London'
Latest News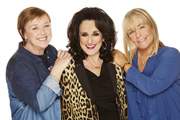 Hit sitcom Birds Of A Feather is to return for a landmark eleventh series, its second since being revived by ITV.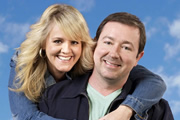 Sky Living has ordered a fourth series of Mount Pleasant, the comedy drama starring Sally Lindsay and Daniel Ryan.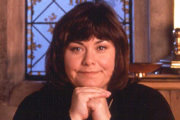 Dawn French is to perform a special Thought For The Day on Radio 4 in character as Geraldine Granger from the hit BBC sitcom The Vicar Of Dibley.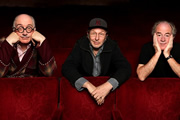 The original cast of Douglas Adams's comic sci-fi radio sitcom The Hitchhiker's Guide To The Galaxy are to reunite for a new recording.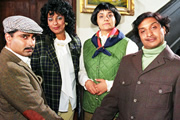 The hit BBC sketch show Goodness Gracious Me is to be resurrected for a special one off edition to celebrate 50 years of BBC Two.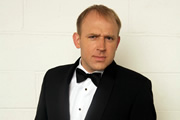 Tim Vine is to a new comedy quiz show called You Can't Say That!. The format, which involves contestants spotting trick questions, will be piloted later this month.