ITV orders Cabbage And Pat, a comedy about two older women
Thursday 14th February 2013 @ 12:53pm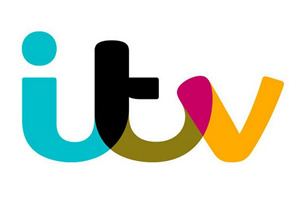 ITV has reportedly ordered a new six-part comedy series called Cabbage And Pat.

Trade journal Broadcast reports that the comedy will revolve around 'a pair of older women who are re-embracing life'.

Cabbage And Pat, which is a working title, will centre on two women who, following the death of a husband for one, and a divorce from an un-happy marriage for the other, discover a new lust for life.

The half-hour episodes have been written by Amy Shindler and Beth Chalmers. The duo, who are both actresses, have previously written 2010 Radio 4 pilot Pauline Pepys's Dowry together, and worked on scripts for Comedy Central sitcom Threesome.

No casting details have yet been released for Cabbage And Pat as the show does not go into production until later in the year. According to Broadcast, the series has not been created with a particular broadcast time in mind, but could be given a pre-watershed 8:30pm slot.

The series is being developed by Red Production Company, the company behind BBC One's hit comedy drama Last Tango In Halifax. Starring Derek Jacobi and Anne Reid as would-be childhood sweethearts who are reunited after 60 years, it will return to the BBC for another series later this year.

Red Production Company, which is best known for creating drama shows such as Scott and Bailey, is now branching out into comedy. Heading Out, another of its new comedy shows, created by Sue Perkins, starts on BBC Two later this month.

Red's Nicola Shindler, who will act as the Executive Producer on Cabbage And Pat, told Broadcast in an interview: "Cabbage And Pat has something really special: genuinely fresh and funny writing at its heart. Amy and Beth have created two extraordinary characters who, after coming through a life-changing event, have a brand new perspective on life and are fully launching themselves into a brave new world with gusto, warmth and humour."

Cabbage And Pat has been commissioned by ITV's Elaine Bedell and Myfanwy Moore. The latter said: "The characters feel real and engaging, and their exploits fresh and funny. It's so refreshing to see witty scripts for two older women leads."

This latest commissioning news highlights ITV's renewed commitment to comedy programming. The network is currently piloting a number of different panel show formats, whilst other scripted shows coming up on the various ITV channels include Vicious, The Job Lot, Plebs and The Wild World Of Warren.

Cabbage And Pat is expected to be shown on ITV towards the end of the year.
Our Guide to 'Cabbage And Pat'
Latest News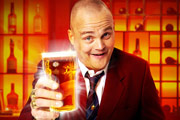 Al Murray wishes to make a film featuring his pub landlord character. Plus, he will return to BBC Radio 5 Live with topical comedy show 7 Day Saturday.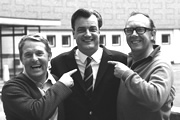 Eddie Braben, one of Britain's top comedy writers, who wrote for many famous comedians, most notably Morecambe & Wise, has died aged 82.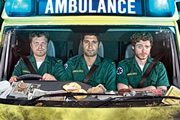 American television channel USA Network has commissioned a full series adaptation of Channel 4's 2011 comedy drama, Sirens.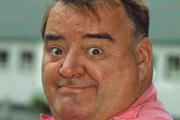 Actor Paul Shane, best remembered for his lead role in sitcom Hi-De-Hi!, has died at the age of 72.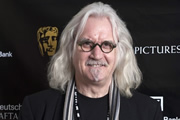 Ben Miller, David Tennant and Billy Connolly are amongst the cast set to star in new film What We Did On Our Holiday, from the writers of Outnumbered.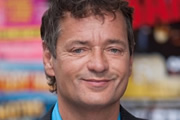 Channel 4 has commissioned No Offence, a Victorian police comedy from Shameless creator Paul Abbott. It will also stage further Stand Up To Cancer events.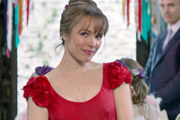 The trailer for the new movie written by Richard Curtis. It's a romantic comedy featuring some time travel. Watch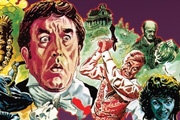 A look at the impresive Spring & Summer 2013 comedy titles from The British Film DVD collection. Read