Robert Downey Jr to make Black Mirror movie
Monday 11th February 2013 @ 2:36pm by
Aaron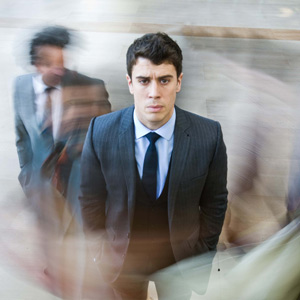 Hollywood star Robert Downey Jr is said to have secured the film rights to an episode of Channel 4's Black Mirror.

The episode, The Entire History Of You, was written by Peep Show co-creator Jesse Armstrong and broadcast as the third and final episode in the first series of Black Mirror, a darkly comic dystopian drama anthology series created by Charlie Brooker, on Sunday 18th December 2011.

The episode told the tale of a future in which every person has a memory chip implanted, which records their entire life - everything they ever do, say, see and hear. "You need never forget a face, a holiday or a night out again... but is that always good thing?"

According to TV industry magazine Broadcast, the A list actor, who has recently starred in Guy Ritchie's Sherlock Holmes films, won the episode's film rights after a battle involving rivals including George Clooney. The publication also reports that rights negotiations are underway for other episodes from the series.

The second series of Black Mirror is due to begin this evening (Monday 11th February 2013) at 10pm on Channel 4. Again running for three weeks, the opening episode, Be Right Back, introduces a technology that can carry on someone's personality after their death by analysing their real online communications and social media profiles.

The complete first series of Black Mirror is now available to buy on DVD.

The following video clip is the trailer for The Entire History Of You.


Latest News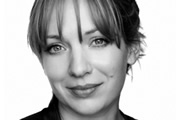 Katherine Parkinson, Stephen Tompkinson and Ralf Little are to star as mismatched housemates in a brand new sitcom pilot for ITV.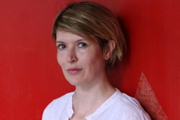 Julia Davis has written and is starring in a new pilot about a breakfast TV host for Channel 4, called Morning Has Broken.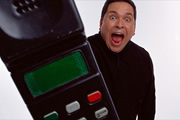 Dom Joly is reportedly having a second go at re-making his hidden camera show Trigger Happy TV for American audiences.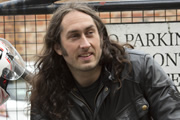 Ross Noble Freewheeling, the improvised comedy series which sees stand-up comedian Ross Noble travelling the UK, is to return to channel Dave.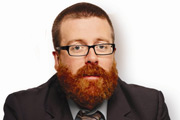 Frankie Boyle is amongst the stars talking part in a read-through for Wild Life, a new sitcom pilot about a TV documentary crew that is aiming to film wolves in Sweden.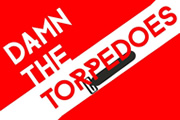 BFBS Radio, the station set up to broadcast to British armed forces around the world, is launching a new sketch show called Damn The Torpedoes!.