Robert Downey Jr to make Black Mirror movie
Monday 11th February 2013 @ 2:36pm by
Aaron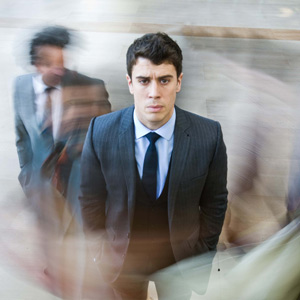 Hollywood star Robert Downey Jr is said to have secured the film rights to an episode of Channel 4's Black Mirror.

The episode, The Entire History Of You, was written by Peep Show co-creator Jesse Armstrong and broadcast as the third and final episode in the first series of Black Mirror, a darkly comic dystopian drama anthology series created by Charlie Brooker, on Sunday 18th December 2011.

The episode told the tale of a future in which every person has a memory chip implanted, which records their entire life - everything they ever do, say, see and hear. "You need never forget a face, a holiday or a night out again... but is that always good thing?"

According to TV industry magazine Broadcast, the A list actor, who has recently starred in Guy Ritchie's Sherlock Holmes films, won the episode's film rights after a battle involving rivals including George Clooney. The publication also reports that rights negotiations are underway for other episodes from the series.

The second series of Black Mirror is due to begin this evening (Monday 11th February 2013) at 10pm on Channel 4. Again running for three weeks, the opening episode, Be Right Back, introduces a technology that can carry on someone's personality after their death by analysing their real online communications and social media profiles.

The complete first series of Black Mirror is now available to buy on DVD.

The following video clip is the trailer for The Entire History Of You.


Latest News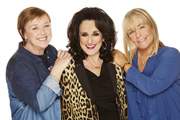 Hit sitcom Birds Of A Feather is to return for a landmark eleventh series, its second since being revived by ITV.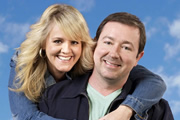 Sky Living has ordered a fourth series of Mount Pleasant, the comedy drama starring Sally Lindsay and Daniel Ryan.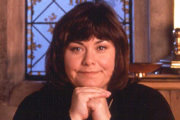 Dawn French is to perform a special Thought For The Day on Radio 4 in character as Geraldine Granger from the hit BBC sitcom The Vicar Of Dibley.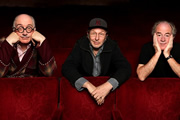 The original cast of Douglas Adams's comic sci-fi radio sitcom The Hitchhiker's Guide To The Galaxy are to reunite for a new recording.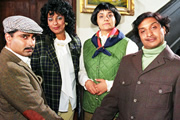 The hit BBC sketch show Goodness Gracious Me is to be resurrected for a special one off edition to celebrate 50 years of BBC Two.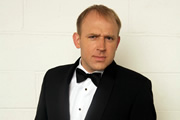 Tim Vine is to a new comedy quiz show called You Can't Say That!. The format, which involves contestants spotting trick questions, will be piloted later this month.