BBC Three confirms The Revolution Will Be Televised 2
Thursday 7th February 2013 @ 11:57am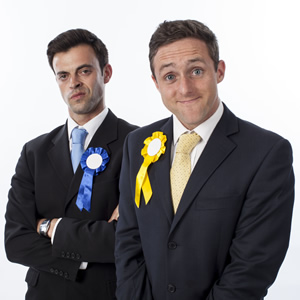 BBC Three has today confirmed that it has renewed The Revolution Will Be Televised for a second series.

The politically-slanted stunt show features Heydon Prowse and Jolyon Rubinstein as themselves and a variety of characters, as they attempt to expose greed, hypocrisy and corruption through pranks and carefully prepared stunts.

The first series of the show aired in August and September 2012, featuring stunts including the duo attempting to put G4S stickers on police cars, setting up a casino in Barclays Bank HQ, and posing deep questions to celebrities at various red carpet events.

The BBC describes the show as follows: "In the great tradition of mischief-makers like Michael Moore, Mark Thomas and Dom Joly, Heydon Prowse and Jolyon Rubinstein bash a variety of arrogant, puffed-up people over the head with an inflated pig's bladder, on behalf of anyone who has stared open-mouthed at the arrogance, hypocrisy, corruption and greed of the various politicians, avaricious multi-nationals and tax-shy billionaires who have been taking the piss out of the British public for years. Now it's their turn to be outraged, deceived, inconvenienced and humiliated."

Producers add: "This series brings corruption, greed and hypocrisy to the fore and drags it to the court of public opinion in each unforgettable half hour."

Series 2 of The Revolution Will Be Televised will be on BBC Three in the summer. It is part of a new season of programming which will include a bomb disposal comedy drama called Bluestone 42 and a panel show called Sweat The Small Stuff. BBC Three also confirmed today that Graham Norton will take over the channel for a whole night to present Comic Relief's Big Chat with Graham Norton.

The Revolution Will Be Televised is produced by Hat Trick Productions, the company that makes Have I Got News For You. Hat Trick is also behind a new YouTube channel called Bad Teeth, to which the stars of the prank show are contributing various videos. Below is a Bad Teeth video in which Rubinstein plays Labour MP Ewan Jeffries, a man of no conviction whatsoever who will change his policies to whatever the public wants:



Here is the trailer that was used to promote the first BBC Three series, including clips from various stunts:


Our Guide to 'The Revolution Will Be Televised'
Latest News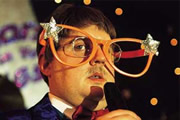 Newspaper reports suggest that Peter Kay is working on bringing his hit sitcom Phoenix Nights back for some live shows for Comic Relief.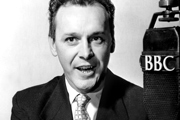 Bill Kerr, who played Tony Hancock's dim-witted Australian sidekick in Hancock's Half Hour, has died at the age of 92.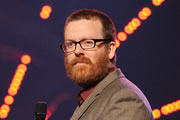 Frankie Boyle has blasted TV commissioners for not taking risks, and criticised Mock The Week for no longer talking about important topics.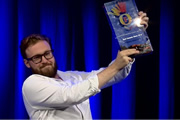 The results of the prestigious Foster's Edinburgh Comedy Awards 2014 have been announced. John Kearns, Alex Edelman and Phil Ellis are the winners.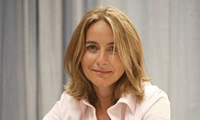 BBC One has ordered a comedy drama series based on Emma Kennedy's best-selling book, The Tent, The Bucket and Me.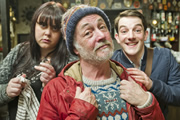 BBC One has ordered Mountain Goats, a sitcom about a mountain rescue team. The comedy was piloted earlier this year under the title Miller's Mountain.