June Whitfield picks up Comedy Legend award
Monday 28th January 2013 @ 3:08pm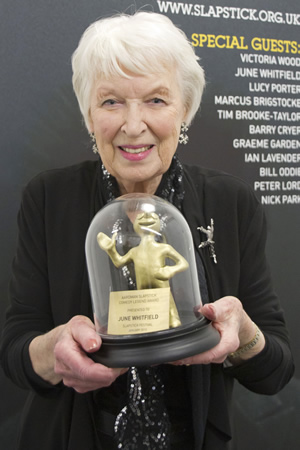 The talents of June Whitfield have been recognised at Bristol's Slapstick Festival. The comic actress was honoured with the festival's inaugural 'Aardman Slapstick Comedy Legend Award'.

Whitfield received the award on the final day of the ninth annual Slapstick Festival, during an event at the Bristol Old Vic that saw The Culture Show's Matthew Sweet inviting the star to look back at her comedy career, which has spanned six decades.

June Whitfield started in showbusiness in the West End and on radio in the 1940s, but her first big break was joining Jimmy Edwards and Dick Bentley in BBC Radio's Take It From Here in 1953.

Whitfield then went on to work on many of the UK's top comedy shows, including The Arthur Askey Show, The Benny Hill Show, Steptoe And Son and Frankie Howerd.

In 1966, Whitfield took on the role of Rose Garvey in Beggar My Neighbour, and then appeared in sketch show Scott On..., which started her long-lived working partnership with Terry Scott. The duo found fame and national adoration as a middle-class suburban couple in Happy Ever After and its more famous successor, Terry & June, which ran for a combined 14 series on the BBC.

Her other notable TV credits include It Ain't Half Hot Mum, Last Of The Summer Wine, The Goodies and Absolutely Fabulous, plus the infamous Blood Donor episode of Galton and Simpson's genre-defining sitcom, Hancock, starring Tony Hancock.

The Comedy Legend trophy, a customised Golden Morph, has been designed and produced specially for the Slapstick Festival by model makers from Aardman Animations, the Bristol based company famous for the claymation character, as well as Wallace & Gromit. Whitfield was presented with the award by Aardman's Peter Lord and Dave Sproxton.

Filmed tributes from many of her past co-stars, including Joanna Lumley, John Challis, Christopher Eccleston and Bill Oddie were also screened as part of the event.

The Slapstick Festival 2013, which included events such as a reunion of The Goodies and a talk by the stars of I'm Sorry I Haven't A Clue, has been branded a big success by the organisers. They say: "Slapstick 2013 has been a total wow, setting new attendance records and attracting the most amazing feedback."

Below is Hancock's famous Blood Donor episode, in which Whitfield plays the nurse in the opening scene:


Latest News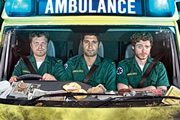 American television channel USA Network has commissioned a full series adaptation of Channel 4's 2011 comedy drama, Sirens.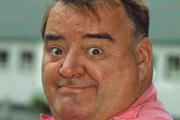 Actor Paul Shane, best remembered for his lead role in sitcom Hi-De-Hi!, has died at the age of 72.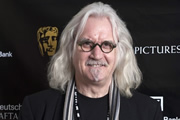 Ben Miller, David Tennant and Billy Connolly are amongst the cast set to star in new film What We Did On Our Holiday, from the writers of Outnumbered.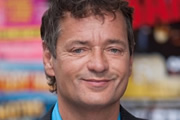 Channel 4 has commissioned No Offence, a Victorian police comedy from Shameless creator Paul Abbott. It will also stage further Stand Up To Cancer events.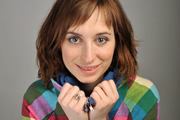 Isy Suttie has won the gold award in the comedy category at the Sony Radio Academy Awards 2013 for her Radio 4 show Pearl And Dave.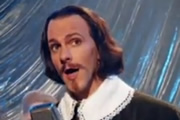 The cast of hit CBBC sketch show Horrible Histories are to star in Bill, a new comedy film about William Shakespeare.