Possible fourth series after Mrs. Brown's Boys award win
Thursday 24th January 2013 @ 3:21pm by
Aaron
Mrs. Brown's Boys, the smash hit British-Irish sitcom currently running on BBC One, picked up the title of Best Situation Comedy at the National Television Awards in London last night.

Speaking backstage after the win, the creator and star of the show, Brendan O'Carroll (pictured, with wife and co-star Jennifer Gibney), said that he expected to be sick of the comedy after three series but is now contemplating writing a fourth.

He also confirmed the earlier revealed plans for a big-screen spin-off, to be entitled Mrs Brown D'Movie. Filming is due to begin in September for a June 2014 release date, but O'Carroll admitted "I haven't actually fucking written it yet! But it will be really funny."

Whilst a new series of the hit sitcom has not yet been commissioned, BBC One bosses will no doubt be delighted that the ratings-winner could return for a fourth series. Meanwhile, a cartoon version of the comedy is in production and a game show hosted by Brendan O'Carroll in the guise of Agnes Brown has also been piloted.

With a new live tour taking place during the first half of this year and the film scheduled for production in the Autumn, it could be late 2014 or early 2015 before a Series 4 - if commissioned - makes it to TV screens.

O'Carroll said: "I always said from the outset to my producer, Stephen McCrum, that it would be three series and that would be it. But it's been so successful and they're offering so much money, that we're doing the movie this year.

"That should be released in June next year to compete with the World Cup. Once we've finished that there may possibly be a fourth series. I certainly didn't think I would be as fond of it after three series as I am. I thought I would be a bit tired and a bit fed up. With that kind of response you really do feel, 'I want to try', but I certainly don't want to get to the stage where we bore people."

Despite his reluctance to speak of the film's plot last night, in an interview last month Brendan O'Carroll said it would revolve around the closure of the market where Mrs Brown's family have run a stall for generations. During the legal process for the evictions, the developers discover an unpaid tax demand from 1928, which, with penalties and interest, now runs to a €92 million sum. When the widow is hit with the bill, she quickly becomes an international pin-up girl for the fight against big business. The movie will be filmed at Pinewood Studios, and on location in Dublin and Glasgow.

On the vitriol aimed at Mrs Brown's Boys by newspaper critics, O'Carroll explained: "You can only write the stuff you want to write. We do it for the audience. I don't write something that will be really clever and somebody in such and such a newspaper or such and such a magazine will like. I can only write what makes me laugh, and what makes me laugh is the comedy I grew up on. You write what makes you laugh and you hope that the audience agree, and so far they do."

He added that he had not expected to win the Best Situation Comedy award, being a big fan of US series The Big Bang Theory: "It's one of my favourite shows, I think it's a great show. So when I heard a big cheer for The Big Bang Theory when it was announced, I thought, 'Oh, that's the winner', but it wasn't. It was us!"

The third series of Mrs Brown's Boys is currently broadcasting on Monday nights on BBC One, attracting audiences of circa 7 million viewers. A co-production with Irish channel RTÉ, the comedy was also voted as the second most popular returning TV sitcom during 2012 in the Comedy.co.uk Awards.

The following clip is taken from this week's episode, Mammy's Valentine.


Our Guide to 'Mrs. Brown's Boys'
Latest News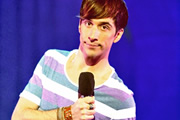 Stand-up comedian Russell Kane will appear alongside Joe Thomas in a new British rom-com film, marking his first screen acting role.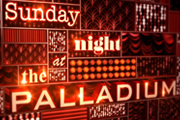 ITV will return to the London Palladium in 2015 for a second revived series of the comic variety format.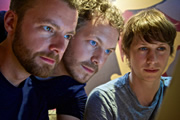 Prolific British comedy writing team The Dawson Brothers are working on The Spencer Tapes, a sitcom for NBC in America.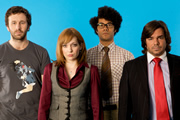 A second attempt is to be made to re-work Channel 4 sitcom The IT Crowd for American audiences. Scrubs creator Bill Lawrence is working on a NBC pilot.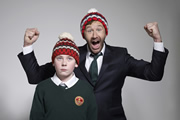 Moone Boy, the Sky sitcom created by Chris O'Dowd, is to be re-made by the US television network ABC.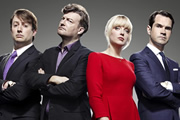 Channel 4 has confirmed that its topical comedy show 10 O'Clock Live starring Charlie Brooker, Jimmy Carr, David Mitchell and Lauren Laverne will not return.