Keith Lemon to present Through The Keyhole revival
Sunday 13th January 2013 @ 11:21am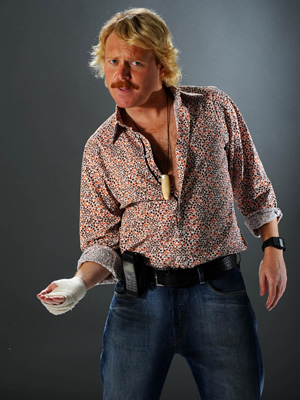 Leigh Francis has reportedly signed up to appear on a remake of classic daytime game show Through The Keyhole. The comedian will appear in character as Keith Lemon and "poke his way through celebrities' homes".

Through The Keyhole is a format in which panellists are shown a video tour of a mystery guest's property and must then attempt to identify them from their possessions.

The cult series was based on a similar house-viewing format developed on breakfast strand TV-am, with Loyd Grossman as the star. The TV series featured studio presenter David Frost with - for most years - Grossman as the tour presenter. It began on ITV in 1987, and subsequently ran on both Sky and the BBC. The last series was on BBC Two in 2008, although the show was revived in 2011 for a one-off special as part of the Comic Relief online and red button show 24 Hour Panel People.

Now, Talkback, the production company behind The X Factor, Britain's Got Talent, Take Me Out and All Star Family Fortunes is said to be revamping the series for ITV, aimed at a younger audience.

The Mirror reports a series will be filmed next month, to be shown in a primetime Saturday night slot on ITV1 later in the year.

A source told the paper: "Keith is the perfect candidate to reinvigorate the show. He will bring this old classic right up to date and celebrities are currently being hunted to take part. But there will be a twist and they will have the shock of their lives when Keith reveals their homes in the studio."

Previous reports have attached Vernon Kay and Paul O'Grady to presenter roles, but it is not yet known who will join Francis on the programme. The series is yet to be officially announced by ITV or Talkback.

Leigh Francis is becoming one of ITV's biggest stars. In character as Keith Lemon, he has previously presented ITV1 series including Keith Lemon's LemonAid and Sing If You Can, whilst Celebrity Juice, the ITV2 panel show he hosts, continues to set very strong ratings for the network's digital channel.

A ninth run of Celebrity Juice is due to begin filming shortly, during which the format will clock up its 100th episode.

Here is Peter Cook spoofing Lloyd Grossman on TV-am:



And below is footage from the 24 Hour Panel People special featuring guests David Walliams, former Doctor Who star David Tennant and Miranda star Patricia Hodge, with Dawn Porter as the tour guide.


Latest News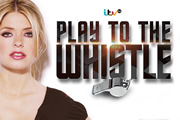 Holly Willoughby has signed up to present Play To The Whistle, a new comedy panel show for ITV focused on the world of sport.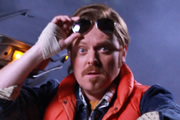 The character Keith Lemon is to star in a one-off special on ITV2 celebrating the 30th anniversary of the first Back To The Future film.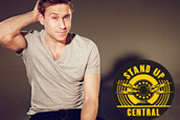 Russell Howard's Stand Up Central, which launches in April, will feature guests including Doc Brown, Katherine Ryan and Joe Wilkinson.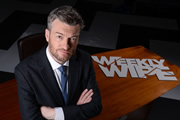 Charlie Brooker will return to BBC Two in the run-up to the May General Election with a new Wipe special focusing on the political campaign.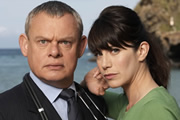 Martin Clunes and the rest of the Doc Martin cast are now in Cornwall to film Series 7 of the hit ITV comedy drama.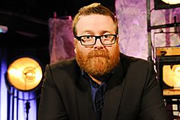 Frankie Boyle will follow the popularity of his 2014 Scottish independence referendum special with a new iPlayer programme about the May General Election.