Channel 4 shelves final episode of Full English
Monday 17th December 2012 @ 11:32am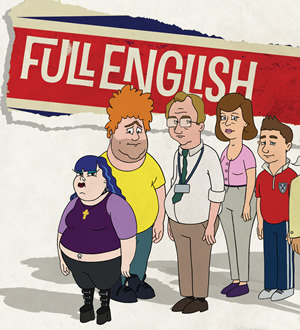 Channel 4 have pulled the final episode of new animated comedy Full English from the schedules.

The last episode was due to be broadcast today (Monday 17th December) at 10:50pm and still shows up in some listings magazines at that time, however the broadcast will not go ahead. Instead, Channel 4 is bringing forward the repeat of Alan Carr: Chatty Man to fill the slot.

The network has had concerns about the episode in question for some time now. It was originally due to be broadcast as the fourth episode in the series on the 3rd December, but was moved to the end of the run to give executives more time to make a decision over the content.

Titled My Big Fat Gypsy Knightmare, the synopsis released for the episode describes the plot as follows: "Eve is worried that she'll become boring and suburban like her parents, so when she meets a gypsy boy it's the perfect opportunity to rebel - and the two of them decide to get married."

Posting on the show's Facebook page, producers of the comedy say: "Episode 6 was the best in the series. We say 'was' because due to legal and OFCOM concerns Channel 4 are now choosing not to air it. Which means the series is now abruptly over."

They add: "We'll try and find a way to get the episode out there, and will also try and post clips from it over the coming weeks, so people can enjoy some of the filthiest and most offensive ep to date..."

Later, the following was added: "To clarify... we're not officially cancelled. Decision won't be made until end of January", plus: "Also... to clarify further... OFCOM haven't said we can't broadcast Episode 6. It's C4's decision entirely, due to worries about possible complaints."

Producers are urging fans to get in touch with Channel 4 and ask them to broadcast the episode, with Facebook posts including: "We're trying to see whether it'll be released on DVD. If not, we'll find a way to get it out there. In the meantime feel free to email Channel 4 and demand more Full English..."

Channel 4 has previously been criticised for the way it marketed its hit fly-on-the-wall documentary series My Big Fat Gypsy Wedding, and faced claims the factual entertainment series resulted in a rise in racially motivated bullying.

The topic of comedy focusing on gypsies has long been an issue. The BBC was forced to apologise in 2006 after Radio 4 broadcast Jimmy Carr saying: "The male gypsy moth can smell the female gyspy moth up to seven miles away - and that fact also works if you remove the word 'moth'."

Full English, created by Jack Williams and Harry Williams, has been met with broadly negative reviews, and viewing figures have been described as disappointing.

This is not the first time the new animated sitcom has met controversy. Following Episode 2, The Daily Mail ran the headline "Is this the sickest cartoon ever?" after the show depicted the ghosts of Princess Diana and Jade Goody fighting (full story).
Latest News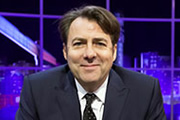 Jonathan Ross is to present a food-themed comedy panel show pilot. The format is described as a 'mouth watering, light-hearted celebration of food in all its forms'.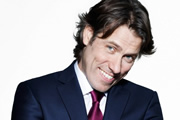 John Bishop will present a new eight-part comedy and entertainment variety show on BBC One on Saturday nights from later this spring.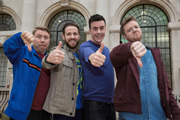 Channel 5 is to start broadcasting British comedy again. A deal with Comedy Central will see it broadcast series such as Impractical Jokers.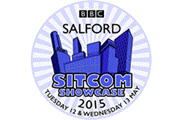 Funz And Gamez, Fishbowl and Barbara Nice are amongst the comedy that will be showcased across BBC events in Salford on the 12th and 13th May.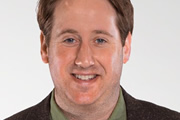 BBC Two boss Kim Shillinglaw has announced that Jim Howick will star in Stag, a comedy-thriller from The Wrong Mans director Jim Field Smith.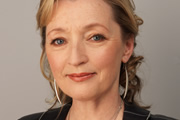 BBC Two has commissioned Mum, a new sitcom from the writer and producers of hit BBC Three sitcom Him & Her.